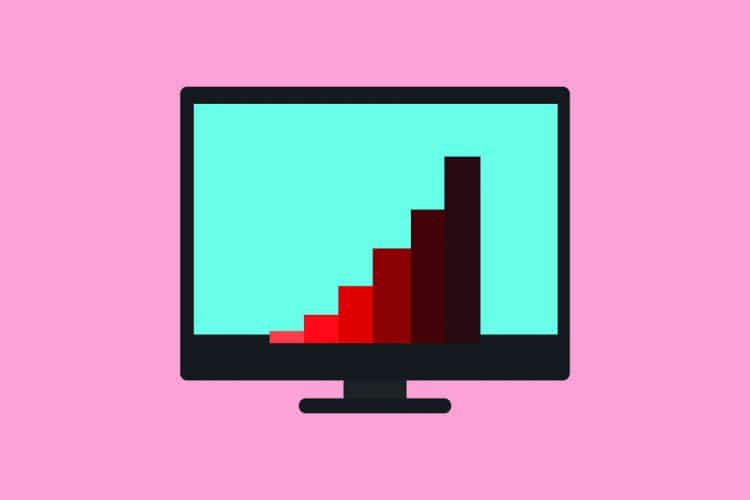 How to Use Key Data Points to Boost Your Content Marketing Strategy
At first glance, it may seem obvious that content marketing is more creative than it is analytical. However, it can be difficult to measure the effectiveness of your content marketing efforts without digging into the numbers and knowing which data points are the most important.

You don't have to be a data whiz to know that you can't manage what you can't measure. When it comes to marketing, how your content performs can largely hinge on your ability to track progress and make changes based on the trends you see in the data.

In this article, we'll dive into the five main data points that you need to pay attention to in order to see success.
5 Data Points to Use as CMS Fuel
Proving an ROI is essential to almost any business function. You're not going to waste time and effort on something without knowing that your hard work will yield big returns. In terms of monitoring content performance, the metrics you use to calculate and track ROI can vary greatly depending on your overall marketing and revenue goals. However, there are a handful of major data points that are relevant for most businesses. If analytics aren't already built into your CMS tool, many modern marketing teams rely on digital analytics software to keep all their data tracking in one place.
Traffic
Content creation serves many purposes – driving traffic is at the top of that list. Boosting your company's web presence is a task that takes time, but it's necessary in order to attract new customers and meet business goals. Traffic numbers are strong indicators of how searchable and engaging your website is. By keeping tabs on this data, you get a glimpse into what your website is doing well and what may need to be improved.

There are several different types of traffic to be aware of:
Organic
Organic traffic is made up of users that came to your website through a search engine. For example, a user searches for "best natural shampoo" on Google and clicks on a result that leads them directly to your website. This type of traffic is highly valuable because it's earned (in other words, free).
The downside? Building search engine visibility takes a lot of time and effort. Search engines base their results on a variety of ranking factors that are constantly changing. If your marketing goals are heavily geared towards organic traffic, it's imperative that search engine optimization is at the foundation of your content strategy.
Direct
When a user goes to your website by directly typing the url into their web browser or clicking on a stored bookmark, it's referred to as direct traffic. This type of traffic is indicative of a user's level of brand awareness and loyalty. If they are coming to view your content or product offerings directly, it's safe to assume they are very engaged with your brand.
Referral
Referral traffic consists of users that land on your website by clicking a link on a different, third-party website. When other websites link to your content, it increases your website's credibility and the potential to capture traffic from their visitors. You can track your backlink performance through SEO software.
Paid
Paid traffic is the result of a user getting to your website by clicking on a paid advertisement. To put it simply, if you're running any form of paid digital ads, it's a good idea to track whether or not they are converting into traffic.
Click-Through Rate (CTR)
Your website might have the best content on the web but if no one is clicking on it, there isn't much of a point in creating it. That's where the click-through rate comes in. Click-through rate (CTR) is a metric used to describe the ratio of clicks to views. It's commonly used to measure digital ad campaign performance, but can also be applied to content marketing.

It's important to note that CTR won't be a good indicator of how successful the content actually is – the metric you want to measure for that is conversion rate, which we'll discuss later. Instead, the click-through rate is a good metric for tracking the strength of your headlines and meta descriptions. Use CTR to pick up on trends – does using numbers in your headline generate better results? Or maybe your audience responds best to shorter meta descriptions. For long-form blog content, writing a strong headline and meta description can be the difference between getting traffic and watching your article sit stagnant on a search engine results page.
Time on Page
How long a website visitor spends reading your articles points to the quality of your published content. If you notice that certain types of articles have the highest time on page, it's a good idea to model your future content after those pieces. Additionally, you can track whether users are spending more time on page if they come from email newsletters versus if they find your content organically. On the flip side, if there are certain types of articles that users click right out of, then maybe those pieces need to be re-optimized to be more engaging and better serve your audience.
Conversions
A successful piece of content is one that prompts the reader to take action. This could mean signing up for a newsletter, filling out a lead form, or simply clicking through to another article. To measure these actions, content marketers must look at conversion rate.

Social shares
Conversion rate is an important data point when measuring the success of your overall content marketing efforts. A high conversion rate means that people visiting your website and interacting with your content are finding it valuable enough to stay on your site and engage further with your brand. A low conversion rate could indicate low quality content or even point to technical issues with your website.
Believe it or not, promoting content is just as important as creating it. Social media helps boost referral traffic and build more authentic relationships with your audience. If your content isn't dominating the search engine results just yet, sharing it on social is a great way to get more eyes on it. Tracking shares and engagement gives you insight into whether or not your organic social media marketing efforts are making an impact. If not, you may need to dedicate more time to growing your online presence or consider allocating budget to paid campaigns.
If your brand has a big social media following across several different platforms, it can be difficult to manage all the necessary metrics and draw tangible conclusions from the data. Many brands with large social media followings rely on social media monitoring software to identify trends and keep close tabs on engagement levels.
Data has to tell a story
Overall, the data points that are most important to your team will vary based on your business's unique marketing goals. Content marketing is a great tool to introduce organic traffic to your company or to serve as another touch point to move a customer further in their stages of awareness.Whatever metrics you choose to track, the biggest thing to remember is that the numbers only mean something if you're able to form insights and make adjustments to your strategy accordingly.
Guest Contributor Bio: Izabelle Hundrev
Izabelle is a Content Marketing Specialist at G2, a B2B review marketplace for software and services. She specializes in sales and marketing content. After earning a degree in Journalism from the University of Missouri, Izabelle moved back to her hometown of Chicago, where she currently resides.