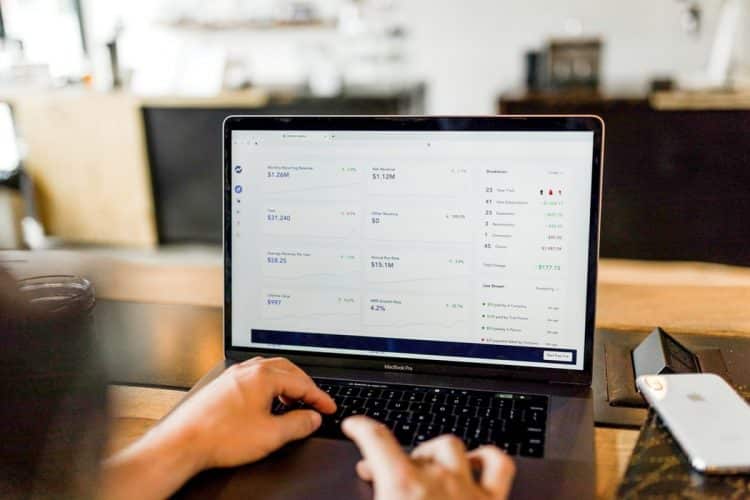 Ways to Drive Traffic to your Website in 2020
Any business owner wants to have more customers. And with the digital age, it should be easy to get more customers since almost every person is on the internet. You want to attract people who will potentially be clients. But where are they, and how do you get them?
Here's How:
Advertise

:
Paid search, social media advertising as well as screen advertising and marketing are a few of the many strategies of attracting visitors, creating your brand, and getting your website noticed. Do you only wish more traffic, or perhaps have you been looking to boost conversions, also? Each option has its advantage and disadvantages, so consider your goals very carefully of yours to get your money's worth.
When you are hoping that more visitors go to your website will lead to more sales, you will have to focus on substantial focus keywords as a part of your paid search methods. Indeed, competition for these search terms might be fierce and expensive; however, the payoffs may be worth every penny.
Optimize Your Content for Search Engines

:
Just as wheels leave you pedalling without an engine, content can not keep up in a digital marketplace without an SEO strategy. And just like a wheelless engine, a content-free SEO is a machine that goes nowhere.
An effective marketing strategy for content will start with keyword research. When you know what keywords your audience uses and what kind of content they are searching for, you can develop a content strategy that reacts to their specific questions and helps them pass through the funnel. If you are dealing with a marketing strategy for content that did not start with SEO testing, start over again.
Find Long-Tail Keywords

:
Long-tail keywords are necessary for your SEO content strategy. The long-tail keywords can be your blog title, or you could use them as variations to better optimize an article that targets one primary keyword–for example, using them in your subheads and image file names. And if you run marketing campaigns for niches, super-specific long-tail keywords are your best friend. The Google Keyword Tool is a great tool and an excellent place to start.
Build an Email List and Start Email Marketing

:
So many companies are focused on attracting new customers through content marketing that they forget more traditional approaches. Email marketing is a powerful tool, and a successful email distribution can lead to more traffic on your website. Just be careful not to flood the people on your list with endless emails about every single update.
The first step to nailing your email marketing is to create a sign-up widget for a newsletter in your posts and on your site — one of the most potent ways to keep your readers excited about your updates. Consider using a tool to manage your email marketing (such as AWeber or Mailchimp) to see which fits your needs best.
Make Your Website Fast and Responsive

:
More people are on mobile devices than ever before to access the web, and if you force your visitors to pinch and click through your site, you're telling them to go elsewhere. Ensure the website is available across a range of devices, including smaller smartphones, and is easily viewable. Make sure your pages are optimized as possible, including image file sizes, page layout, and third-party plugin features. The quicker you load your web site, the better.
Guest Posting

:
Guest blogging or guest posting is when you write for someone else's blog to expand your brand, expose yourself to a targeted audience, generate traffic, and build natural backlinks for your site.
If you want to get started with guest posting, keep these in mind:
You have to be able to write well. If you're struggling with spelling and grammar a lot, you might not be at the level you're ready to dive into guest blogging yet. If you want to proceed, then it's worth finding a friend who can help out with some writing, or you might even consider paying a skilled editor to help refine your work before proposing a guest post.
Carefully choose your host page. Pick up a blog site that takes up guest posts already. And I know this may sound simple, but with your very first attempt, aiming for the most prominent blog or publication in your niche will only let you down and set the wrong standards when you get into guest blogging first. You can also gain valuable experience with this incremental approach before you pitch the blog of your dreams.
Collaborate. It is not enough to share content through social channels–you also need to participate actively in the community. Look for other bloggers or brands that are just a little bit ahead of you— that you want to work with, and brainstorm about how you can add value to your business. How? Please take a moment to spot any opportunities you might list for more significant bloggers or brands in your niche and start building a relationship with them. First of all, by taking this approach of giving value to others in your niche, you will begin building a community of influential people that will grow in value over time— and help drive traffic to your blog very quickly.
---
With all these mentioned, one thing's for sure – that change is constant. What might work today might not work some other time. So It's up to you whether or not you'll apply these strategies, but we hope you got a lot from this guide.