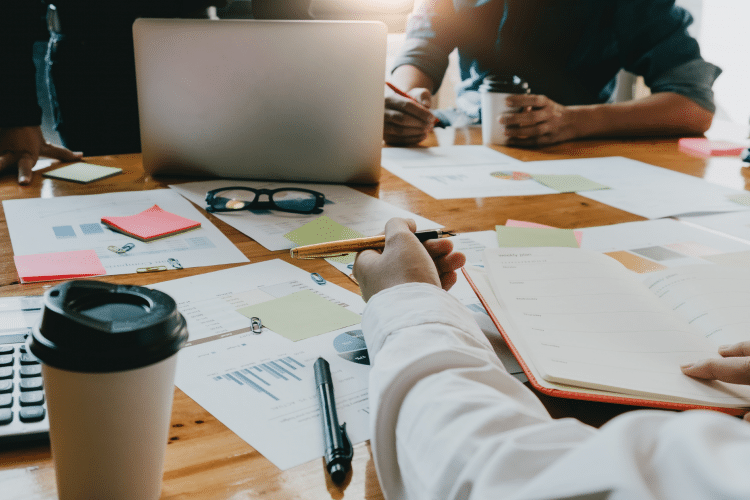 Small Business Owners Will Understand
As a kid (or even as an adult – no judgment zone) when someone told you something you already knew, you'd likely respond with, "Thank you, Captain Obvious."
Now, small business owners are basically saying the same thing when they're told they're missing out on marketing opportunities.
"You should do THIS because it will accomplish THAT!"
In most cases, it's not that the business owner has no idea, it's that they simply don't have the bandwidth or the resources to execute the desired marketing initiatives effectively.
These are problems many professionals share; it's frustrating and it can feel defeating.
Well, what if we told you press release distribution could be the key your business needs to unlock your potential and really move the needle?
Even if you'd hit us with a classic "Thank You, Captain Obvious," accompanied by an eye roll so aggressive you could do a somersault, it's worth repeating: Press releases are powerful AND an effective strategy for businesses of all sizes and industries.
Let us explain.
Every day we're presented with options.
When the alarm clock goes off in the morning, we have the option of hitting snooze or getting out of bed.
At the coffee shop, you can choose whatever drink you want, the size, and whether to add caramel or whipped cream.
At work, you pick and prioritize tasks to focus on.
When you leverage our press release distribution services at Newswire, you have options too.
You can select one press release or you can invest in a steady cadence of press releases with the support of our Media Advantage Plan (MAP).
Elizabeth N. is the owner and CSO of a small business and she opted for single press release distribution. From her experience, the process was simple.
"With Newswire, I was able to select a distribution, make a quick account, and pay one time for the PR. It was so easy and the results very well exceeded my expectations," she said. 
What were the results you might be asking? Elizabeth's press release was circulated 558 times!
Yoni S., on the other hand, is the CMO of a company that's part of our MAP program. If you're unfamiliar, the MAP is a comprehensive program we developed to help our clients gain an edge over their competition through consistent press release distribution that leads to increased website traffic, earned media opportunities, improved search engine optimization (SEO) performance, and more.
When companies join the MAP program, our experts act as an extension of their team to develop and implement strategies that strengthen their credibility, create authority, build brand awareness, and position the company as a thought leader in their industry
From Yoni's experience with Newswire, the MAP is helping grow brand awareness and market presence. And through consistent and strategic press release distribution, those efforts are yielding valuable earned media mentions.
"The Newswire team combines excellent reach distribution for press releases with dedicated account services. This helps businesses of all sizes not only tell the right stories — but distribute those stories for reach, scale, and maximum visibility. I have been working with the Newswire team for 6+ months now, and they have been a valuable extension of my own marketing team. They are extremely responsive and truly care about the success of our individual releases and strategy as a whole," he said. 
What are the common threads that pull these two options together? Flexibility and effectiveness.
As a small business owner, you have enough on your plate, and incorporating press release distribution into your marketing repertoire shouldn't be an added headache.
Instead, it should be a seamless process that's easy to implement and generates real results and true value.
At Newswire, we're committed to evolving our offerings to grow with the market and making the customer experience memorable (for good reason!). So, whether you choose to distribute a single press release with us or want us to take the reins and handle your press release distribution for you, we have an option that suits your needs.
When a small business owner is told that Newswire is the solution for effective press release distribution, we want them to respond, "Thank you, Captain Obvious." 

Interested in learning more? Speak to a PR Strategist today.