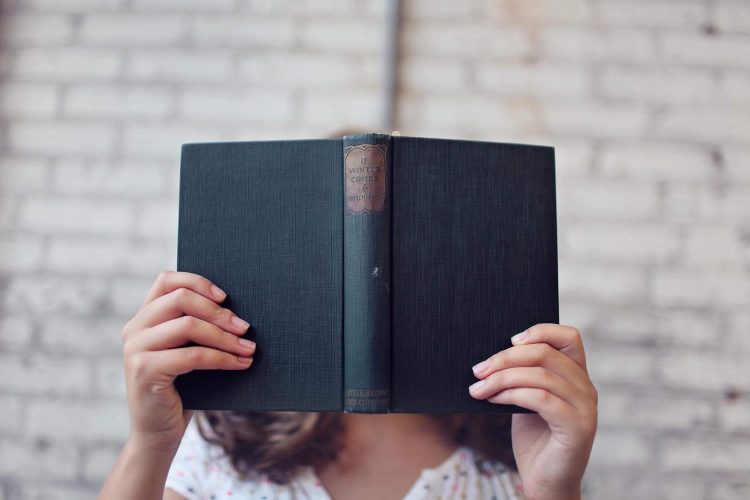 How To Promote Your Book With a Press Release
Every year, around four million new book titles are published.  
With four million new books in circulation, standing out can feel impossible.  
Lucky for you, you're on the right track by reading this blog post because you understand the power of press release distribution to attract attention and generate awareness for you and your book.  
If you're preparing to release your brand-new book, congratulations! 
Now is the perfect time to promote it and the first step is writing an effective press release.  
What's the goal of your book promotion press release?
The goal is to get either a book blogger or journalist interested in the release of your new book.  
You want to pique their interest enough that they pick up your story and create one of their own to share with their target audience.  
When this happens, you earn valuable media mentions that expand your reach and create a buzz around your book. 
If you need help writing and adhering to a proper press release format, check out these blog posts:  
Are You Making These 5 Press Release Mistakes?  
Press Release Readability Matters  
Improve Your Press Release Writing with the Inverted Pyramid  
4 Headline Tips for More Clickable Content  
Press release distribution services
When you're finished writing your press release, it's best to distribute your news by using a credible press release distribution service.  
Press release distribution services are an excellent resource to use to connect with your target audience.  
Top book bloggers, for example, are always on the lookout for new and noteworthy books to discuss.  
Press release distribution services that offer wide-reaching distribution channels will help get your book in front of those book bloggers.  
By using a trusted press release distribution company, you're able to amplify your announcement, expand your reach, and ultimately capture the attention of the media and your target audience.  
What do journalists
really
need?
Journalists always need a steady supply of well-written, high-quality content and news to keep their readers happy.  
As long as you write your press release in a factual way, not as an ad full of hype, you better your chances of securing a media pickup.  
NOTE: When writing a press release, don't forget these AP Style tips.  
Should I send a press release?
The short answer is yes.  
The launch of your new book, hosting a live event, or participating in a book signing are all excellent news stories to cover with a press release. 
Things to consider when writing a book promotion press release
An effective press release needs a strong headline to grab the readers' attention and the body copy should support the headline and include SEO keywords that are relevant to your book and genre.  
NOTE: Be sure to include a summary of what the book is about and suggest who would benefit most from reading it.
Media
A high-quality image of the book cover is a must for a book-related press release.  
Some authors also create video book trailers to give a taste of what will be in the book.  
Book Promotion Idea: Live Events
There are many different live events like book fairs and conferences you can participate in depending on the genre and topic.  
You could also build a name for yourself locally by giving talks and book signings at various locations.  
Good options include your local Chamber of Commerce, libraries, schools, and local fairs and events.  
If you've written a cookbook, you might be able to host live cooking demonstrations, then record them to use the video for future promotions on social media.  
If you're planning a live event, consider sending three press releases in total:  
1- Distribute a press release that promotes your upcoming event about a month to two weeks before the event.  
2- Remind people the event is taking place, about two to three days before the event to help boost attendance  
3- After your event, share a press release that recaps the highlights and includes the best moments, photos, video snippets, and more. 
 If you're ready to submit a press release and promote your book, click here.
If you have any questions about the press release distribution process, we're here to help!