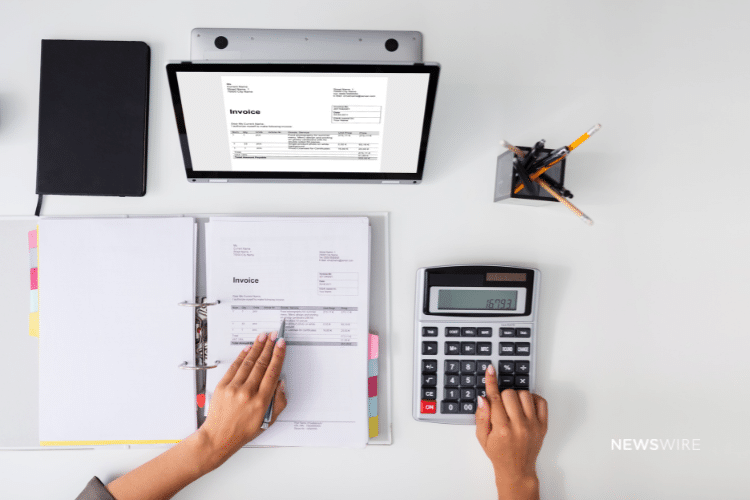 Accounting Firms Can Use Press Release Distribution to Market Their Companies during Tax Season & Beyond
Tax season is underway and from now until April 15, people all over the country will organize their information and file their taxes. Some people do it alone while others rely on the expertise of accountants to do the heavy lifting.
As people's attention shifts to the tax mindset, accounting firms have a unique opportunity to capitalize and draw in more business.
Right now, your tax services are top of mind.
But, what about the rest of the year?
Those "off" months are the perfect time for accounting firms to place an emphasis on building online visibility with press release distribution.
If you start now, you'll be in a better position to generate new business by the time tax season rolls around next year.
So, how can you put press release distribution to work for your brand?
The Power of Press Release Distribution
Because press releases can be used for multiple reasons, there isn't a single way to define the success of a press release campaign. However, there are unifying benefits that companies of all sizes and industries can experience. These include:
Building brand awareness
Driving traffic to a company website
Generating leads
Increasing revenue
Newswire's Press Release Distribution Offerings
Success with press release distribution starts with choosing the right press release distribution services to amplify your messaging.
Our press release offerings serve unique purposes in helping companies build brand awareness and stand out from their competition.
Our services include:
Press Release Distribution – To effectively distribute a brand's content to relevant outlets, Newswire offers its clients 10 distribution channels to choose from including Digital, Digital+, State, National, Financial, UK/Ireland, Canada, Europe, Asia, Latin America, and Global.
Press Release Campaigns – Our comprehensive approach provides our clients with press release writing services, Targeted Pitch Campaigns, Direct Media Outreach and more to distribute the right message to the right audience at the right time.
Media Advantage Platform (MAP) – MAP clients leverage a consistent cadence of press release campaigns that are driven by an integrated Media and Marketing Strategy, built by an expert team to grow awareness, improve SEO and website traffic, engage prospects, and develop more media coverage.
A common thread that pulls these offerings together is search engine-optimized press releases.
These press releases are newsworthy and relevant and can pique the interest of your target audience and the media.
For accounting firms, in particular, identifying interesting and searchable topics is the first step in the promotion process. Here are a few content press release prompts to consider:
Announce a new tax service offering
Provide insights on common tax topics
Share information about new tax law updates
Create an industry report
Press Release Distribution and Earned Media
The goal of the consistent creation of valuable press releases is to position your accounting firm as a go-to tax resource and facilitate earned media mentions.
Examples of earned media mentions include:
Features
Guest posts
Interviews
Mentions
Reposts
Reviews
These media mentions are like gasoline to your brand-building fire. That's because earned media mentions in relevant publications provide companies with a number of benefits including:
Awareness – Earned media mentions help companies build relevant backlinks that can boost SEO performance and position the brand as an expert in their industry.
Targeting – Crafting compelling press releases that speak directly to a community is an impactful way to build a digital presence. Targeting relevant media placements empowers companies to niche down and speak directly to their target audiences.
Reputation – Connecting and building relationships with your target audience through consistent press release distribution and earned media mentions will create and solidify a positive reputation.
Now is as good of a time as ever for firms like yours to use press release distribution as a marketing vehicle to promote your services during tax season and beyond.

If you're ready to distribute strategic press releases, earn media mentions, grow your audience, expand your reach, and implement an effective go-to-market strategy, contact us today!