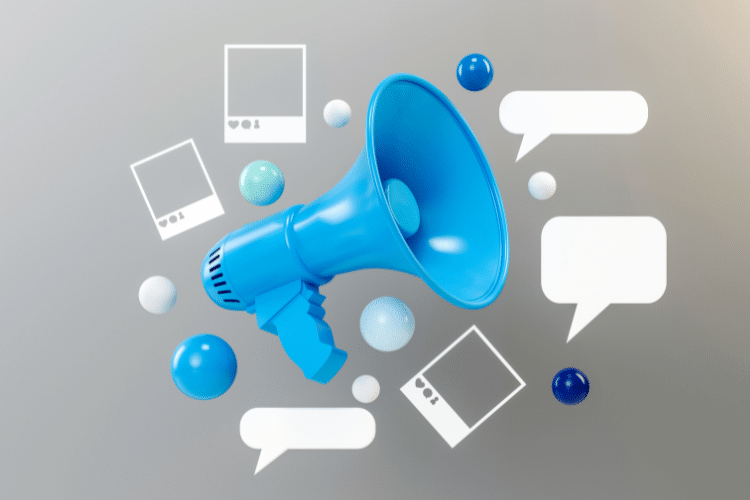 Media Monitoring Makes a Difference
Have you ever wished you could be a fly on the wall to truly understand what makes your target audience tick? What do they care about? How do they feel about certain topics? What are they even talking about?
All of this information and more could give you the boost your brand needs to stand out in a crowded marketplace.
But, then you start to wonder, does this kind of information exist? And, if it does, how do you get your hands on it?
To answer these questions simply – yes, this kind of information exists and you tap into those insights with media monitoring.
If you're unfamiliar with the concept, you're in the right place because we cover the what, why, and how of media monitoring.
Let's take a look.
What is Media Monitoring?
Media monitoring keeps track of any essential brand mentions, industry trends, news about and from your competition, and relevant keywords in all forms of media including broadcast, social, print, and radio.
The information keeps a brand in the loop of things happening in real-time so they can capitalize on trending topics and act on any PR-related matters that could spiral out of control if not handled properly.
Why is Media Monitoring Important?
1. Stay relevant
Timing is everything. When news breaks, it's a mad dash for attention. Staying ahead of the competition requires being in tune with the market. This is where media monitoring comes in handy. By keeping track of relevant keywords, industry mentions, and more, brands are able to turn news into content that packs a punch.
2. Promote engagement
As a brand, you have to acknowledge the good, the bad, and the ugly. While it's easier to engage with a happy customer, working with a disgruntled customer can prove to be even more beneficial.
In fact, ZenBusiness's "The Customer Is Always Right" survey found that 30% of consumers admit to reversing negative reviews once their concern has been responded to.
Media monitoring gives brands a heads-up when their brand is mentioned so the company can jump on it quickly.
3. Build relationships
Media monitoring helps you understand who's talking about what. With media monitoring, you're able to pinpoint specific journalists from media outlets to form and nurture relationships with. And, when you know who's talking about industry topics, you're able to reach out to them with relevant and timely media pitches.
How Does Media Monitoring Work?
Google Alerts and Twitter searches are helpful tools for keeping track of media mentions and what's trending in your industry.
But, they only deliver surface-level information.
What about the author's sentiment? What about up-and-coming trends?
Your team's time is valuable and having them manually do this research is not the best use of it.
Media monitoring turns this manual process into an automated one.
At Newswire, we partner with world-class data companies to provide our clients with access to millions of stories on the web, in print, and through broadcasts from hundreds of countries.
With our user-friendly filtering options, our customers keep their thumbs on the pulse of the information they want and need to know.
And back to the whole "time" discussion, our filtering options save you and your team time from manually sifting through thousands of articles to locate specific mentions.
Interested in learning more about our Media Monitoring software? Click here.