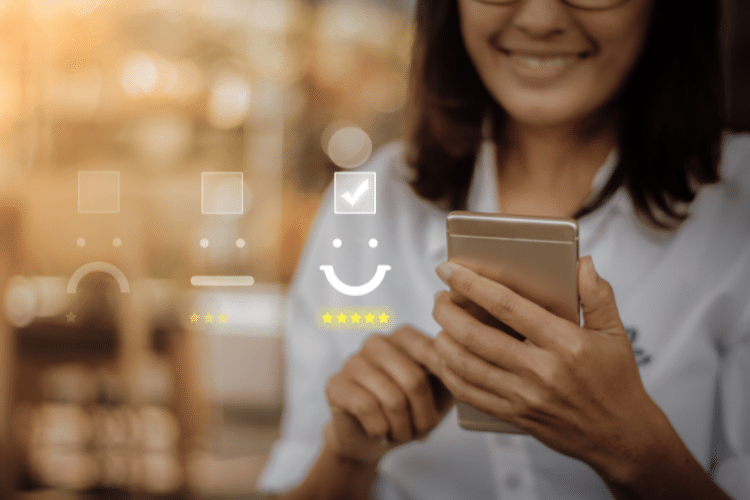 Improve Customer Engagement With These 3 Tips
In many ways, a brand's success with customer engagement is similar to a sports team's success. The brand needs to be strong, have a good strategy in place, and leverage all the plays in its playbook to make a meaningful impact.
What is Customer Engagement?
Customer engagement is the creation and nurturing of a relationship between a company and the consumer. Ideally, this relationship extends beyond the purchase made by the customer and is rooted in an experiential foundation.
In other words, when the customer thinks of a specific company, they think of the branding, style, and voice that creates a memorable interactive experience, rather than one that is merely transactional.
Why is it Important?
In many ways, customer engagement is a gateway to business success, as it can increase brand awareness, develop brand loyalty, and instill trust within customers.
When brands make a serious effort to connect with their target audience in a genuine and meaningful way, customers can quickly turn into brand advocates and improve a company's top and bottom lines.
The more positive of an experience a customer has with your brand, the more likely they'll be to share this interaction with their inner circle and on their social channels as well.
3 Ways to Improve Customer Engagement
Focus on building the brand.
Building a brand serves as a company's foundation for continued growth and success in the marketplace. A brand embodies the heart of a company's values and is communicated through:
A unique logo
A compelling mission statement or corporate responsibility project
A strategic advertising campaign that resonates with the pain points or emotions of its target audience
A tailored customer experience
All of these components work together to build a strong brand which adds a layer of humanization consumers crave now more than ever.

Building, nurturing, and solidifying a brand has the power to transform a company from just another player in the industry to a leader in the clubhouse that customers have come to know and love.
Take Nike for example.
It started out as a track shoe company and has since morphed into so much more. From shoes to apparel, accessories, and Nike has created a community and a brand that's synonymous with an athletic lifestyle.
Leverage social media to connect with your target audience.
Social media is a powerful resource that brands can use to build and improve customer engagement.
Whether it's LinkedIn, Facebook, Twitter, YouTube, TikTok, or a blend of channels, social media provides brands with key opportunities to connect with consumers on a personal level.
Think about how you use social.
Chances are you follow the brands you buy from. You consume their content, engage with other customers, and might even enjoy a positive exchange with the brand.
All of these interactions boost customer loyalty and in turn build brand advocates.
As a brand, when leveraging social media, always create content that's relevant to your target audience.
The content you create should address the consumers' pain points, questions, interests, and more.
Treat your social media channels as a dialogue. Not a monologue.
Encourage interaction and respond to the good, the bad, and the ugly.
Your presence on social is needed now more than ever.
Also – don't be afraid to mix in some pop culture trends! Social media is a major source of entertainment for most people.
Recently, it's become common practice to see major brands blend their company's business model into a popular trend on TikTok or Twitter. This has proven to be effective from both brand awareness and customer engagement perspectives.
Use strategic press release distribution to broaden reach.
You built the brand and developed a social media strategy. Now you're ready for the next step.
Press release distribution.
Consistent and newsworthy press release campaigns are excellent marketing vehicles companies of all sizes and industries can use to expand their brand's reach and earn valuable media mentions.
This means that online editorials, TV news stations, radio shows, and other media entities can take your brand's story and broadcast it to their established audiences.
In doing so, your brand can tap into new markets quickly, without having to worry about audience-building processes that are required when building a new social media channel. If you'd like to learn more about how press release distribution can improve customer engagement, speak with a PR Strategist today.