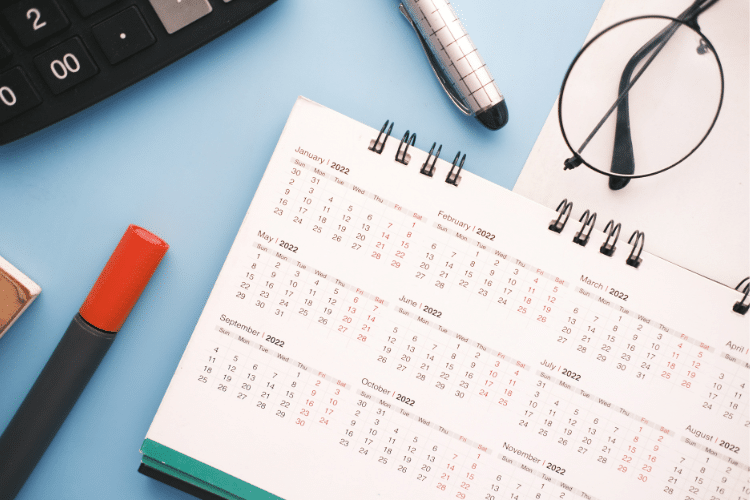 How to Use Holidays for Content Creation
Aside from being days of celebration, holidays serve as excellent opportunities for brands to create relevant content.
Whether the occasion is a federal holiday celebrated by the masses or a niche micro-holiday like National Hammock Day on July 22, these dates can serve as critical engagement tools within a brand awareness campaign.
When developing holiday-focused content, it's important to remember three core aspects to drive results:
A natural connection between your brand and the holiday
A consumer-focused angle
Compelling content
To help bring these three aspects to life, we shared more detail and examples of how to use holidays for content creation below.
Natural Connection
Ensuring a holiday aligns with a brand's mission and messaging is imperative to the success of a holiday-centric campaign.
A natural connection between a brand and a holiday is what allows the messaging within the content to appear both genuine and meaningful.
A company that manufactures solar panels has a natural connection to Earth Day, while a veteran's organization has strong ties to both Independence Day and Veteran's Day and could host a community 5K.
A bakery could offer free chocolate chip cookies on August 4 to celebrate National Chocolate Chip Cookie Day while a cybersecurity company could use Data Privacy Week (January 24 – 28) to create a unique mini-series of how their employees go above and beyond to protect the data of their customers.
The truth is, ​there's a holiday celebrated every single day.
It's just a matter of determining if the holiday is a good fit for your brand or not.
Consumer-Focused
As with any campaign, keeping customers at the forefront is crucial. Without a newsworthy angle that's relevant to target audiences, a holiday campaign can fall flat.
That's why a flower shop offering a discount for Mother's Day or a cinema hosting a scary movie marathon the week of Halloween makes sense. These companies created offerings with not only the holiday but their customers in mind as well.
NOTE: You don't have to create an offer to go along with every holiday you choose to celebrate on social media.
Beyond monetary value, you can create value through content that educates and/or entertains your audience.
For example, to celebrate World Book Day on April 23, the team at a marketing agency could individually share their favorite marketing books and why they enjoyed them.
By sharing their recommendations not only are they celebrating the holiday in a relevant way, but they're also showcasing their willingness to learn more about their industry.
Compelling Content
Micro-holidays and mainstream holidays are excellent prompts for content creation.
But simply slapping your logo on a picture of an American flag and saying "Happy 4th of July!" in the caption, won't really do much for your brand.
Because, as we've seen in the examples shared above, adding your brand's spin to these holidays brings them to life.
And, to give you a better idea of how to implement holiday marketing tactics across various marketing channels let's say a small business that specializes in handmade charcuterie boards is preparing to celebrate National Wine and Cheese Day on July 25.
To seamlessly attach their brand to this micro-holiday and the associated hashtag #NationalWineandCheeseDay they've decided to partner with a local sommelier and an artisan cheese shop to host a wine and cheese pairing event.
Here are a few pre- and post-event ideas of how they can use social, email, and press release distribution to leverage this micro holiday:
People are busy and their calendars fill up faster than Usain Bolt in a 100-meter race. That's why it's important to promote your event well in advance to give people time to pencil it into their schedules.
Pre-event promotion
Social media
For this event, the brand should start publishing promotional posts at least one month prior to the event.
Straightforward and informational posts have their place in your promotional plan. However, to build excitement and encourage people to attend the event, the brand can create teaser videos that showcase sample wine and cheese pairings with a call-to-action to "save their seat."
In addition to the brand promoting the event, the sommelier and cheese shop will promote it on their channels as well.
This approach expands the brand's reach beyond its audience and helps them tap into its co-host's social followings to build awareness and generate interest.
Press release
The brand will create and distribute a press release using the inverted pyramid to highlight the most important information about their upcoming event.
Distributing a press release two weeks before the event date gives the brand time to pitch early to the media to create earned media opportunities that'll expand their reach and build awareness which will hopefully boost attendance.
Email
We'll pretend this brand has a robust email marketing strategy in place so they've already collected and nurtured a segmented list of local users.
Research says the ideal number of pre-event emails is five.
With this in mind, they'll use their local list of email contacts to promote their event with a consistent but not overwhelming outreach cadence.
Here's a sample of the emails the brand could send:
Email #1 – Introduction – This email will announce the event and act as a "Save the Date" correspondence.
Email #2 – The 411 – This email shares the agenda of sorts for the event. How will it flow? What can attendees expect to learn and do?
Email #3 – Early Bird – Capitalize on the interest you're building by sharing an early bird discount. Remember, there should be a limited amount of early bird tickets and the discount should be enticing enough that it compels the user to take action.
Email #4 – The Invite – This email is sent to anyone who didn't partake in the early registration. This email recaps the agenda and highlights the benefits of attending the event.
Email #5 – Last Call – Right before the event, send an overview email that outlines the particulars and also introduces any giveaways/contests that'll take place at the event. Staying top-of-mind and also sharing additional benefits of attending can help boost the number of attendees.
Post-event:
Press release
You've likely heard of the term, FOMO before. But, if you haven't it stands for Fear of Missing Out.
A post-event press release is an excellent tool to use to create that feeling in the people who didn't attend your event. Share the highlights of your event, talk about the successes, and what made the event worth talking about. The goal is to share information that will make people who didn't attend want to attend the next event you plan.
NOTE: When drafting the content, don't forget the importance of the press release format.
Email
Send a "Thank You" email to everyone in attendance. Here are some items to include in this email:
A thank you note for attending
A recap of any information that was shared during the event
Discount codes from all three sponsors
Encouragement to share their photos/videos on social using a branded hashtag. Remind them the content will be reshared to your brand's social channels (people love the limelight!).
Social media
Your social channels are the perfect platform to share behind-the-scenes footage and imagery from the event with your audience.
And, don't forget to share the user-generated content (UGC) you receive from your attendees as well!
Giving people an inside look at the event might move them to attend the next event the brand plans.
How to find micro-holidays for your brand
Remember the popular phrase, "There's an app for that" Apple coined in 2009 to show off the apps in their App Store?
In that same vein, we can confidently say, "There's a holiday for that."
Just take this comprehensive list of social media holidays Hootsuite created for 2022. This list includes every holiday worth celebrating and is a great resource to Bookmark.
With 2022 quickly coming to a close. Don't panic. A simple Google search in December and/or early January of "social media holidays 2023" will pull up all the information you need to make the most of micro-holidays in the New Year!