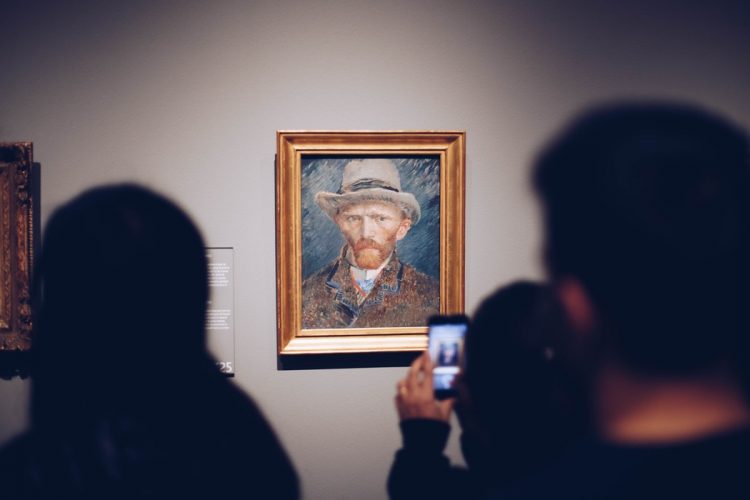 How To Promote Your Art With Press Releases
A lot of new marketers and solo artists struggle to try to find ways to promote their artworks. But it doesn't have to be that way. Mastering how to write an effective press release could widen the circle of people who know and love your art, for more sales, profits and/or commissions.
What is a press release?
A press release is an official statement by a company or individual directed towards the media, in order to share important news with them and make sure they have all the correct facts. Media online can include journalists, bloggers, social media influencers in certain niches like modern art, and more.
How does a press release help spread the word about my art?
Once you have written the press release, publish it at one or more press release distribution services. Busy journalists search these sites for story ideas. If they think their target audience will be interested, you could get a media pickup. Local newspapers, in particular, will always be interested in news about events, prominent local people, and so on.
So what should you include in a press release about your art? Here are a few essentials:
It MUST be news
Don't try to pass off a promotional piece as news. Newsworthy events include exhibitions, new commissions or installations, a record-breaking sale, and so on.
The Dateline
Put the date and your location, such as July 10, 2018, New York, NY, at the top of the press release.
"For immediate release"
Also, include this at the top. You can issue press releases you would like to have published by journalists by a certain date, known as an embargo date, but most of the time, those searching the interface will want news they can use immediately.
An interesting headline
Your headline should command attention and create "buzz" about you and your work.
A powerful subheadline
A subheadline field is usually included in most distribution service interfaces. Think of it as a "teaser" to increase the excitement even more.
Your first paragraph
In journalism, the formula for writing an opening paragraph is known as the 5Ws. The paragraph should answer these questions:
Who
What
When
Where
Why
For an art installation, for example, your outline might look like this:
Who-Mary Smith
What-The installation of her new sculpture "Marine Life"
When-July 1, 2018, 10am to 1pm
Where-Shore Road Park, 92nd Street entrance playground, Brooklyn, NY 11209 Deluxe Gallery, 1234 Main Street, Anytown, NY 11215
Why-To unveil this charming sculpture designed for children to play on
The second paragraph
This should include your artist's credentials and a brief biography. A quotation or two from someone involved in the event, such as the local councilman, can also liven it up.
The third paragraph
This should contain any other information attendees might need to know, such as that refreshments will be served.
The boilerplate
The boilerplate is a standard paragraph you can use for any press release. It should include a contact name, phone number, email address, and URL for more information. It should also include a brief description of the business or artist.
Include media
Include images of the artwork to be installed, and/or a video clip of the artist at work, or discussing or showing their work.
Call us today to speak to one of our PR specialists: 1-800-713-7278