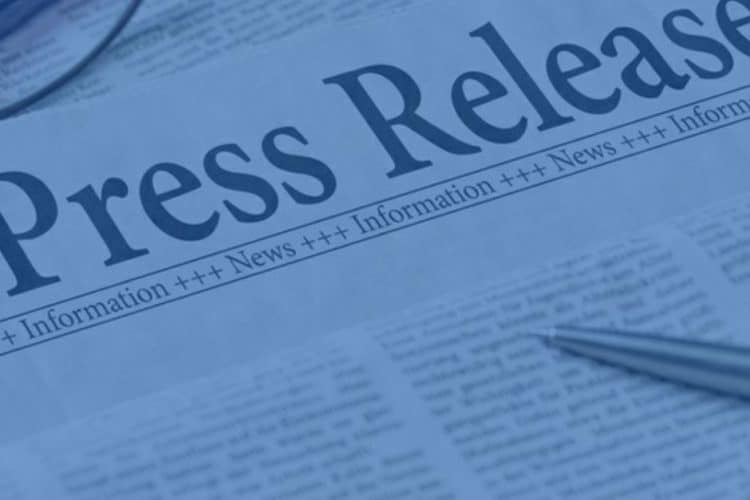 Yes, Your Business Could Benefit from a Press Release
While planning your PR and marketing strategies for your business, you may have considered the possibility of writing and distributing a press release to promote a major story involving your brand.
You might become hesitant in this moment, especially when you think about all of the stereotypes that plague press releases in the PR industry. Many modern businesses view press releases as old, boring methods of promotion.
---
Some business owners and marketers feel as though press releases are only really used in certain industries. One modern assumption is that press releases and press release distribution services are only used either by healthcare companies such as Perimeter Healthcare (which recently shared a story about their acquisition of Lake Pines Hospital), or real estate agents like Alex Radosevic of Canon Properties (who was featured in a story last month in which he noted the significant marketplace upside that is attached to presidential visits).
While it is true that healthcare firms and real estate agencies frequently utilize press release distribution networks to promote their stories, other businesses in very different industries have chosen to utilize these services as well.
Just how different are these industries, you ask?
Take a look at rising comedic actress Karah Britton, for example. Karah took
took to the stage in Burbank, California in front of a very enthusiastic audience at Flappers Comedy Club a few years back, and ran a story on her performance. She isn't the only aspiring entertainer that has used press releases in this way – rapper Mikey McFly used a press release to spread the word about his debut album "DARE" back in October of 2018.
Press releases can be used for much more than simply entertainment promotion. Business mergers, acquisitions, and product launches are also common stories that are sent out on the wire.
Web security business TitanHQ a provides us with a great example as to how a business can use a press release to promote a product launch story. The company pushed a story about their new TitanShield Program, which allows partners the opportunity to take advantage of TitanHQ's proven technology to enhance sales, onboarding, and other management processes.
Event promotion is another key way in which firms can use press releases to attract guests and generate interest.
Acoustic Designs Group announced the grand opening of their state-of-the-art showroom in Scottsdale, Arizona, through a press release campaign.
Non-profit companies and charitable entities have also found great value in press release distribution services. In December of last year, the charitable organization known as Barekat-e Ehsan Foundation provided 3,000 wheelchairs to people with disabilities in underprivileged areas across the country of Iran. This story was distributed to over 10 countries and was viewed by hundreds of people.
---
If you think that your business is in an industry that wouldn't benefit from a press release distribution campaign, take a moment to do some additional research to find out just how many different companies are investing in press releases today.
You may start to see the names of your direct competitors pop up on your screen. If not, we recommend you beat them to it! Learn more about our press release distribution services here.
Call us today to speak to one of our PR specialists: 1-800-713-7278