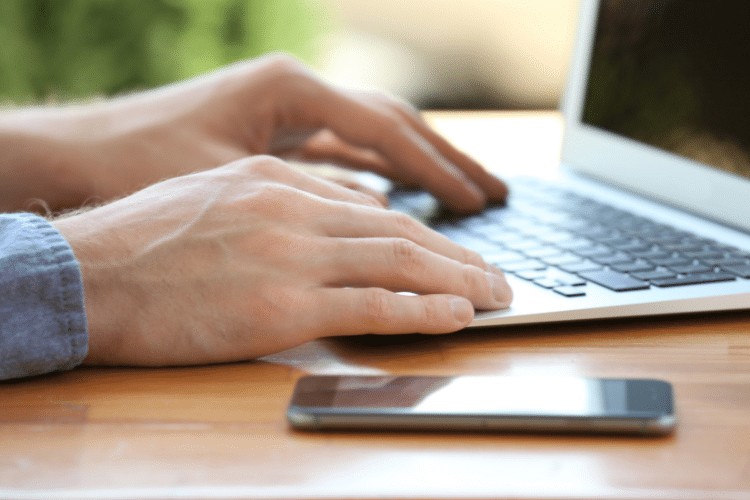 Where do Press Releases Get Distributed?
Where do press releases get distributed? That's a popular question and the short answer is press releases get distributed on the wire. 
But, to truly understand what that means, allow us to give you a brief refresher of the various steps that lead to effective press release distribution. They are:
Developing press release content
Understanding the press release wire
Selecting a press release distribution service
Step One: Developing Press Release Content
The first piece of the puzzle is content creation. In this case, it's developing a newsworthy press release. We sound like a broken record, but it's worth noting a press release is an authoritative piece of content that's used to promote a business and its message to its target audience and key media publications.
A successful press release is relevant to the target audience and the media.
When brainstorming ideas and crafting press release content, a question you'll want to ask yourself is, "Is this newsworthy?"
Whether you're just starting out or have found yourself in a creative rut, here are 10 newsworthy topics to consider:
Earning awards
Business funding
Community involvement
Company anniversary
Events (in-person and/or virtual)
New data/industry report
New hire/promotion
Product launch
Quarterly earnings
Rebrand
If you want to learn more about developing a newsworthy angle for your next press release campaign, download this Smart Start.
Step Two: Understanding the Press Release Wire
Saying that you're sending a press release through the wire isn't a nod to Kanye West's 2004 breakout song. It's a phrase that's used to describe in essence, a press release feed.
Once a company crafts a newsworthy press release using the inverted pyramid, it's like handing off the baton in a track meet.
In this case, the next runner is a wire service that takes the press release over the finish line by posting the release on specific feeds that subscribing journalists and outlets have access to.
Step Three: Selecting a Press Release Distribution Service
In order to distribute a press release on the wire, a company needs to select a press release distribution service.
And, as is the case with most things in life, there are plenty of options to choose from.
In a HubSpot blog post titled, Press Release Distribution: Top 11 Services + 4 Mistakes to Avoid, the marketing giant listed us as a top press release distribution service provider.
Talk about a vote of confidence!
As an industry leader in press release distribution, we provide our clients with enriched distribution networks to ensure their content reaches their target audiences and relevant media publications.
Here's a brief overview of our offerings:
Newswire Digital – The best price on press release distribution reaches hundreds of online outlets throughout the United States.
Newswire Digital Plus – The most popular press release distribution option reaches thousands of online, local, regional, national, international and industry media outlets.
Newswire State – The most targeted press release distribution option reaches a comprehensive list of state, local and digital-specific media outlets.
Newswire National – The best performing press release distribution option reaches over 6,000 online, local, regional, national and industry media outlets.
If you want to know the particulars of what each distribution channel includes, check out our pricing page.
At Newswire, our team takes the guesswork out of press release distribution by providing comprehensive offerings that help companies of all sizes and industries distribute the right message to the right audience at the right time. 

If you're interested in learning more, ​​speak with a PR Strategist today.