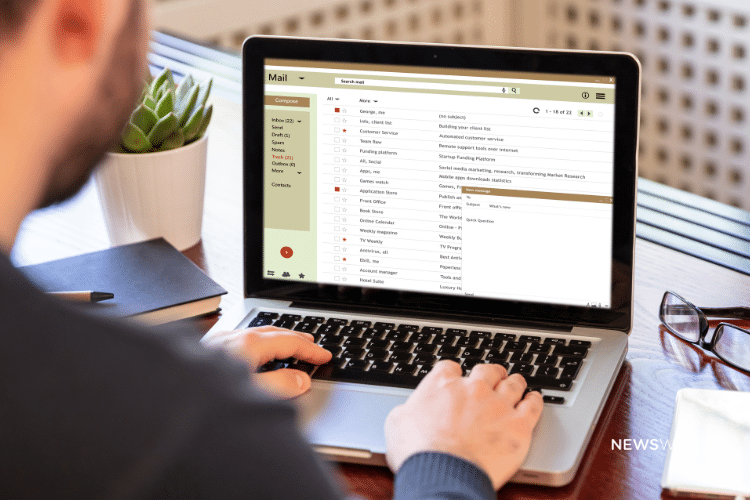 Media List Building Tips That'll Make Your Life Easier 
Media lists are like a diving board.
They give you the spring you need to make a splash in your industry and earn media coverage for your company.
If you're new to media list building, it's an easy process.
And in this blog post, we share everything you need to know about media list building including:
The purpose of a media list
How to build a media list
Where to find media contacts
A valuable media list building resource
Let's dive right in.
The Purpose of a Media List
A media list is a collection of contacts who may be interested in the news your brand shares.
These contacts can include journalists, bloggers, and influencers, for example.
The media contacts on this list not only write about your industry, but they're good at it.
Their content's informative, factual, and their audience loves it.
Their audience is your target audience.
Your goal is to create connections with these contacts.
Building a strong rapport with them is key and it'll help you elevate your brand through earned media coverage in their publications.
How to Build a Media List
So now you know your media list is an ever-evolving repository of contacts who write about topics in your industry.
But, how do you create one?
Media list building is simple. It requires a level of organization and an understanding of what you're trying to accomplish.
To start, open a blank Excel Spreadsheet or a Google Sheet.
You'll need nine columns:
Media Outlet Name
Contact Name
Official Title
Social media
Phone number
Email Address
When to Contact
Beat
Notes
Column 1: Media Outlet Name
List the name of the media outlet and include a URL for easy accessibility.
Column 2: Contact Name
Write down their first and last name.
Column 3: Official Title
Is this person a Columnist? Editor? Podcast host?
Column 4: Social Media
Include links to the publication's social channels and the contact's social profiles.
Column 5: Phone Number
Include the publication's phone number and, if possible, the contact's direct number.
Column 6: Email Address
Getting their email address is a top priority as it'll likely be the primary form of communication when pitching your stories.
Column 7: When to Contact
This information comes with time. As you build stronger relationships with media contacts, you'll know the best (and preferred) times to reach them.
Column 8: Beat
What's the main topic this person covers?
Column 9: Notes
Jot down anything and everything you know about this contact. Their communication preference, if they've written about your company before, what types of stories they're looking for, etc.
You can add columns as you see fit, but these nine are the core pieces of information you'll definitely want to include.
Where to Find Media Contacts
You have the framework for your media list, now it's time to fill it.
Which means it's time to roll up your sleeves and start researching.
Google searches and the native search bars on relevant social networks are great starting points.
Make a list of industry publications your target audience pays attention to.
These publications can be big or small, but they must be ones that cover topics related to your product/service.
From there, dig a bit deeper and see who's writing about what.
Add the information you find to your media list.
A Valuable Media List Building Resource
As you can probably tell, this is a more manual approach.
While effective, it's also time-consuming because it requires you to constantly update your media list.
Journalists can be like digital nomads and move from publication to publication and sometimes from beat to beat.
Your media list should reflect these shifts to make sure you're reaching out to the right person for your story.
Brands without the resources or capacity to create and manage a media list in-house have other options.
One is a Media Database, which simplifies the process even more.
At Newswire, we offer subscriptions to our Media Database which includes 800,000 media contacts.
These contacts are updated in real-time through a blend of technology and human-centered reviews, so you always have the most up-to-date information at your fingertips.
You can even refine your searches based on the following information:
Beats will cover the industry you are trying to target.
Media Types include journals, newspapers, TV, magazines, blogs, radio, and more.
Role covers the person's duty at the outlet. This could be a journalist, reporter, editor, and more.
Coverage will allow you to select what type of media you'd like to look for including local, national, international, or regional.
Location allows you to select the geographical areas you'd like to focus on.
If you'd like to learn more about our Media Database subscription and how it can help you reach the right contacts with your news, contact us today.