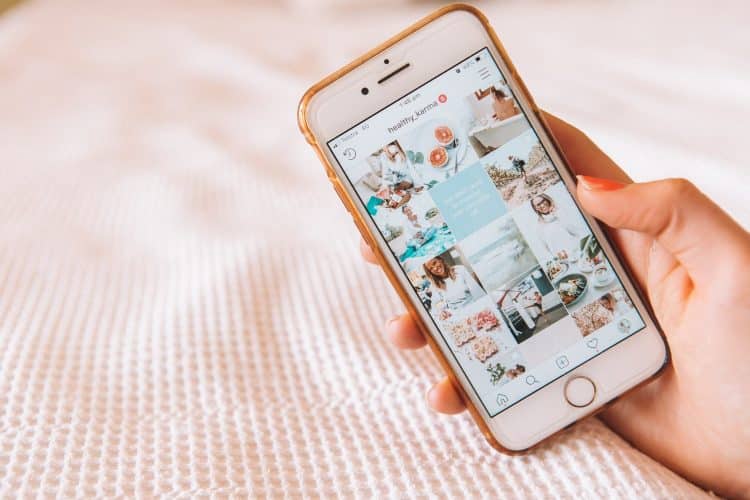 How Social Media Influencers Impact Businesses
The famous, influential person on social media networks who endorse brand products and services is an influencer on social media. You can also define a social media influencer as a person working in and collaborating with a particular industry. It is also an individual who can have an impact on the individual's purchases as a result of his authority or his relationship with the target customers. It can have its blog with a loyal audience or a social media account, providing specific content that is of interest to its subscribers.
An entrepreneur's goal is to attract experts to promote their products. You could gain $6.5 for every dollar invested in online marketing activities. Instagram remains the most powerful platform for reaching influencers, with 87.1% of whom named it the primary platform for their posts.
The definition of social media influencer goes beyond the number of followers he can attract to your website. His ability to build trust with your audience and improve it day by day is truly vital for your company.
Kinds of Social Media Influencers
Celebrities — artists, politicians, public individuals with 1 million followers, and each of their posts gain up to 5% commitment. Its impact stems from its status and brand.
Macro-influencers are people who have less than 1 million followers and gain up to 10% commitment in each of their posts. They generate their know-how within a specific category. From traveling to business development, it can be anything.
Micro-influencers — people with at least 500 followers gain more than 25 percent engagement in most of their posts. These people build real commitment to the brand and have a unique relationship with their audience. Such close relationships in a specific niche can bring exceptional results in terms of promoting any company planning to work with this expert.
One of the ways to be effective in social media is to work with influencers who are experts in your particular brand and who can provide your core customers with the content they need.
These kinds of partnerships make your work with influencers for your target audience more successful:
1. Sponsored
Build a collaboration with experts who will produce content on your behalf on social media networks. In this case, social media influencers need to develop specific brand content and place it on their social media account or blog. You need to make some recommendations about the type of content you need. Prepare a kind of technical task for a blogger to understand the goals you're aiming to achieve with this particular post.
2. Guest blog
In this approach, you need to find a group of creators who own blogs or websites with an audience that belongs to your niche. Ask if they're accepting guest posts on their websites. If so, create an interesting article for them. It must offer valuable information to your customers, and it should not be commercial.
3. Brand ambassador
You have a potential partnership with influencers to the next stage by asking them to become ambassadors of your brand. Influencers will advertise your product or service regularly and become a symbol of your brand. Experts may explain their daily use of the brand's assistance in their blogs and represent the brand at specific industry events.