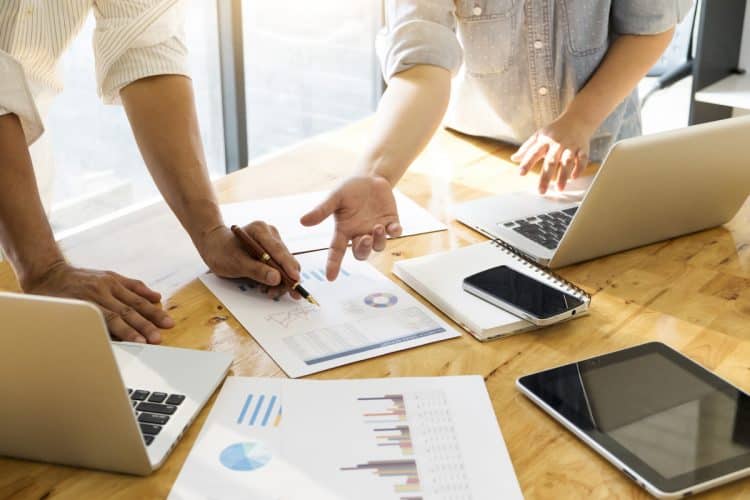 CMOs Use Press Releases to Drive Website Traffic, Leads, and True Value?
You read that right.
For the longest time, press releases were a piece of content companies hoped would make the phone ring and lead to media opportunities.
Usually, the process went something like this.
A company would have an announcement. They'd write a press release and the Chief Marketing Officer (CMO) would round up their team and encourage them to call and/or email their usual contacts and tell them they had a story.
Sure, they'd get some pick-ups here and there, but were they impactful?
Did they build brand awareness? Leads? True value the CEO would be impressed with?
"Many companies think press releases can only be used when they have a big announcement," said Charlie Terenzio, CMO and SVP of Media and Marketing Communications at Newswire. "That couldn't be further from the truth. At Newswire, we use press releases as a marketing vehicle that delivers our clients' messaging whether it's a thought leader piece, a recent award, or anything in between, directly to their target audiences and relevant media publications."
As an industry leader in press release distribution, Newswire helps small and midsize companies earn media mentions and make a name for themselves in their respective industries through its Media Advantage Program (MAP) and its enriched press release distribution network.
In fact, this year alone, companies that are part of Newswire's MAP have collectively earned hundred of media mentions in publications such as Forbes, The Wall Street Journal, Business Insider, CNBC, and USA Today, to name a few.
This disruptive program for all the right reasons is helping companies create newsworthy stories, launch targeted campaigns, provide reports on overall performance, and continually refine messaging and strategies to meet and exceed their clients' marketing goals.
"The actual press release is only one part of the MAP," Terenzio explained. "We're helping our clients pinpoint and expound on topics their target audiences actually care about to generate earned media opportunities and additional content pieces that can be used on their website, social media, email campaigns, and more."
Newswire's approach combines its SaaS technology and the expertise of its Media and Marketing team to help CMOs earn the results they need to succeed in their position. Results like increased website traffic, improved search engine rankings, and attracting more marketing qualified and sales qualified leads, are some of the positive outcomes companies that are part of Newswire's MAP can expect to achieve.
If you're a CMO and have read this far, we want to help you unlock real value and create a strategy that not only makes you look good but gets your press releases picked up by major publications like Time, Entrepreneur, US News & World Report, and more, and drives growth for your business. We're offering free Media and Marketing assessments and 10% off your next press release.