e-Mal Launched by eFatoora Supports Labour Camps During Ramadan
e-Mal gives back to society
Press Release
-
updated: Jun 14, 2018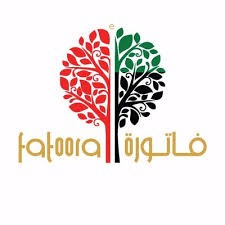 DUBAI, United Arab Emirates, June 14, 2018 (Newswire.com) - The holy month of Ramadan is almost over and Eid celebrations are about to start. One of the Five Pillars of Islam, Zakat, is the practice of charitable giving and so Ramadan is also a time of increased charity, especially in Muslim countries. During Ramadan, both fasting and acts of charity are obligatory upon Muslims who are able to do so. Fasting from sunrise to sunset is representative of a spiritual cleansing, an effort to become closer to God, and an attempt to gain a better understanding of human suffering. The act of fasting calls for Muslims to practice self-discipline and sacrifice, as well as reflect upon and show compassion for the poor and less fortunate. Muslims are reminded to be generous and increase their charitable activities. As a result, during Ramadan, e-Mal powered by eFatoora has been focusing on migrant workers at labour camps.
eFatoora , which has launched e-Mal, has tied up with a number of government entities in the UAE and recently in the Kingdom of Saudi Arabia with a three million USD deal. eFatoora has further exciting expansion plans beyond the GCC and worldwide. eFatoora was also listed No. 1 startup at Gitex 2017. eFatoora has recently allianced with a number of worldwide organizations who have accredited eFatoora and the core values of the company. eFatoora has set the standard for startups in the UAE following the first-year milestone and several achievements, with much more to follow in 2018. 
"Following the success of eFatoora, we envisage e-Mal will dominate the market. We develop our products in-house and enhance them by choosing niche, world-renowned partners with unique platforms that in turn collectively allow us to give back to society and allow our consumers to have the best user experience. e-Mal was formed as a progression of eFatoora and is all about giving back and sharing our success to date. e-Mal will give back to the core of society," said Yasmine Khan, CEO of e-Mal and eFatoora.
As part of this holy month, e-Mal has donated food, prayer mats, personal hygiene items, water, pillows and solar fans to hundreds of blue collar workers. In the UAE, there is a particular drive by the community to help those less well-off, including labourers – each year care packages are donated to those who are less fortunate. e-Mal plans to promote this generosity by offering an ongoing continuous donation back to society. For the Emirati community, Ramadan is a lot more than just a month of fasting and praying. It is a season of reflection and reconnection that transcends religious beliefs and e-Mal has chosen the upcoming prosperous month to launch this long-term donation program not only during Ramadan but throughout the whole year.
Source: e-Mal
Share:
---
Categories: Charitable Contributions
Tags: camps, charity, dubai, e-Mal, efatoora, gitex, government, labour, leaders, smart, technology, yasminekhan
---