eFatoora Signs 3 Million USD Deal for eDocument with Government of Saudi Arabia
Press Release
-
updated: Mar 15, 2018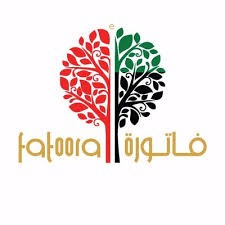 DUBAI, United Arab Emirates, March 15, 2018 (Newswire.com) - eFatoora, the dynamic Dubai startup, signs three million USD deal with the Government of Saudi Arabia. 
eFatoora launched in March 2017 just one month before His Highness Sheikh Hamdan Bin Mohammad Bin Rashid Al Maktoum, Crown Prince of Dubai and Chairman of The Executive Council of Dubai, launched the "Dubai Paperless Strategy" during a visit to the Smart Dubai Office headquarters in the Dubai Design District in April 2017. 
The paperless strategy falls in line with the vision of His Highness Sheikh Mohammed Bin Rashid Al Maktoum, Vice-President and Prime Minister of the UAE and Ruler of Dubai, to transform Dubai into a fully fledged smart city. 
The Dubai Paperless Strategy embodies the leadership's vision for a smart government that embraces advanced technologies to build a perfectly integrated paperless government framework and an administration that sets solid plans and strategies to secure people's happiness and develop their communities to meet the requirements of the cities of the future. Dubai has led this vision and other GCC countries are following suit by collaborating with eFatoora in order to create sustainability and a green culture while reducing landfills. The paperless mandate is a vision that other Emirates and countries are following as it is fueling Dubai into a city of transformation to happiness and potentially a world-first paperless city. Adopting a globally unique, science-based, digital and methodical approach, Dubai is measuring, impacting and sustaining happiness by considering paper waste and making world-renowned plans to reduce this waste.
eDocument powered by eFatoora has signed a significant 3 million USD deal with the Kingdom of Saudi Arabia so that paperless becomes a vision that leaders can instill in younger generations - teaching them to protect the environment and reduce waste and pollution. Each ton of paper saved can save 17 trees, 380 gallons of oil, three cubic yards of landfill space, 4,000 kilowatts of energy and 7,000 gallons of water. This represents a 64 percent energy savings, a 58 percent water savings, and 60 pounds less of air pollution. eFatoora offers an adaptable, bespoke solution where document management, storage and encryption without printing becomes an easy three-step process. This reduces costs, administration, time, printing and creates a secure platform that is stored for five years.
In its first year in business, eFatoora has been recognised and praised by World Alliances, Gitex Future Stars and several government portals throughout the GCC. Yasmine Khan, CEO of Efatoora, says, "We are delighted and honored to be assisting with a vision that started off in Dubai and other leaders are now following suit by considering the impact of paper waste to the environment. We look forward to our expansion of eDocument in the Kingdom of Saudi Arabia and feel blessed to have been given this opportunity. We are committed to making a difference and thank the Saudi Government for this support and platform."
Source: eFatoora
Share:
---
Categories: Business
Tags: 3million, blockchain, dubai, edocument, efatoora, government, paperless, sheikh hamdan, smart
---