eFatoora (Dubai, UAE) Signs Exclusive Partnership With Solar Frontier (Tokyo, Japan) Bringing Leaders of Renewable Energy to the GCC.
Press Release
•
updated: Aug 15, 2018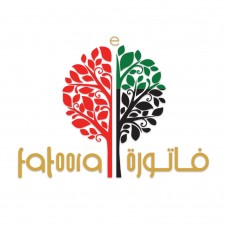 DUBAI, United Arab Emirates, August 15, 2018 (Newswire.com) - Entering 2018, with movement in national strategies and vision of the UAE to a sustainable and happier community, eFatoora has made yet another mark in the digital and FinTech world launching e-Mal (powered by eFatoora) upholding the Year of Zayed 2018, which marks 100 years since the birth of the late Sheikh Zayed bin Sultan Al Nahyan, the Founding Father of the UAE. Keeping with the national movement into the next technological cycle, eFatoora, exclusively bring leaders of Solar Energy to the UAE to further support renewable energies industry in the UAE.
Solar Frontier (UAE) represented exclusively by eFatoora, with headquarter in Japan, Tokyo are leaders in manufacturing and selling CIS Photovoltaic Modules, solar power systems, the full development of power plant projects and power generation business. With the parent company journey beginning with the oil crisis in the 1970s, in search of a sustainable energy future, Solar Frontier began developing solar technologies with the Japanese Government, Academia and Industry Leaders. Continuous growth and development has been the core focus of Solar Frontier starting from developing the CIS Modules R&D since the early 1990s to starting commercial production in 2007. By 2009, a world record-setting R&D facility along with full-fledged production plant was established setting the stage for continued global growth in the renewable energies industry. By early 2011, Solar Frontier had constructed the world's first gigawatt-scale CIS production facility and was active in key global markets. Solar Frontier has since become a global provider of solar energy solutions, operating worldwide.
In 2017, the UAE officially launched "Energy Strategy 2050". The strategy targets an energy mix that combines renewable, nuclear and clean energy sources which meets UAE's economic requirements and environmental goals. The new energy strategy, announced in the presence of H.H. Sheikh Hamdan bin Mohammed bin Rashid Al Maktoum, Crown Prince of Dubai, aims to increase the contribution of clean energy in the total energy mix to 50 per cent, thus saving AED 700 billion by 2050. It also seeks to increase the consumption efficiency of individuals and corporates by 40 per cent. He also said that the UAE aims to invest AED 600 billion by 2050 to meet the growing energy demand and ensure sustainable growth of the country's economy (United Arab Emirates Ministry of Energy & Industry).
"The Economic Cycle is ever evolving and at a greater speed than ever before, due to enhanced technologies and vested R&D initiatives worldwide. There needs to be a focus on environment and economic growth and a greater focus on environmental economics. Let's face it, progression in terms of economic development is a must, but can we really afford to forget about the environment? Our aim, being a company founded in Dubai, UAE and vested in Smart City Vision 2021, we want to further commit ourselves to the agenda of the UAE. We believe bringing International partners, who are global market leaders in Renewable Energies, to the UAE will add value and efficiencies to the strategies. We are proud to represent Solar Frontier UAE and are certain that their products can add to the sustainability vision of the UAE. We believe this exclusive collaboration will enrich H.H. Sheikh Hamdan bin Mohammed bin Rashid Al Maktoum's vision and mission for 2050" – said Yasmine Khan, CEO/Founder of eFatoora & e-Mal.
Ranked among the top 10 start-ups to watch out for by the GITEX Future Stars 2017 and shortlisted as top 50 companies for telecom leaders in the UAE, eFatoora has been making waves in the technology sector of Dubai launching e-Mal, a Financial ecosystem on the Blockchain utilizing Smart Contracts. This new platform offers "smart contract" programs for the BFSI (Banking, Financial Services, and Insurance) sector which will eliminate the need of the middleman and reduce the cost of operation for financial service providers. Further, the platform promises to eliminate inefficiencies related to transactions and introduces a value of transparency to the entire process. Along with marrying blockchain and cloud technologies, eFatoora translated the parent company's ethos into e-Mal of sustainable and clean energy, thus significantly engaging in the renewable energies industry.
"Solar Frontier is fully focused on achieving robust and sustainable growth built on a strong and viable financial base. We continue to build our strategic alliances and partnerships to expand leadership in the solar energy industry by advancing proprietary CIS technology and implementing integrated, value-added solutions. Solar Frontier is the world's largest provider of CIS thin-film solar energy solutions. We are committed to our CIS technology over 20 years ago because of its performance advantages in real-world conditions and environmental benefits and are proud to expand into the UAE market in collaboration with eFatoora" – said Mr Kyoji Jyoma, representative of Solar Frontier, Japan.
Source: eFatoora
Related Media