Yasmine Khan Has Been Selected as One of the Finalists in the Annual Gulf Capital SME Awards, a Recognition Programme Honouring the Success, Innovation and Growth of Entrepreneurs, Business Leaders and Small Businesses in the UAE
Founder and CEO of eFatoora, Yasmine Khan, named finalist in Gulf Capital SME Awards 2018
Press Release
-
updated: Jul 23, 2018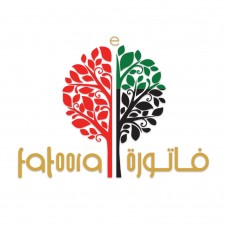 DUBAI, United Arab Emirates, July 23, 2018 (Newswire.com) - Out of thousands of entries, Yasmine Khan, CE0 and Founder of eFatoora was selected by an esteemed panel of judges in the New Entrepreneur of the Year category.
"To be a successful entrepreneur one must have the ability to recognise and analyse an opportunity and capture the value to get to the final goal. It's not always about who comes to the market first, but more about who understands the value proposition to key stakeholders. I believe when we talk about stakeholders, our employees/staff form a part of that. I think at the core of leadership lies the ability to delegate responsibilities and let your team feel they are contributing to the life cycle of the product. That creates ownership and passion for the product. There is always a debate about if someone is a born leader, I believe that it's about balance. When you treat your team as one of the core stakeholders, there is automatically a sense of belonging and ownership created." – Yasmine Khan
eFatoora is a smart, sustainable solution offering an effortless, non-disruptive experience to consumers. The eFatoora application contributes significantly in reducing carbon footprint as millions of tonnes of paper is wasted in printing unwanted receipts and documents. eFatoora is a turnkey management system that complements the efforts of Vision 2021, and fully support Dubai's Paperless mandate.
Taking the drive further, Yasmine Khan launched eFatoora's sister product, e-Mal, a Smart Financial Services Platform based on the blockchain. She has seamlessly linked the eFatoora concept of paperless receipt to a digital wallet platform which creates a full end to end user experience and connects retailers, financial services sectors and various segments of the economy in a secured and efficient manner. eFatoora announces e-Mal's official launch on the 16 July 2018, marking its footprint in the Year of Zayed with pride and commitment to UAE's National Agenda.
Both eFatoora and e-Mal, with the support and drive of their leadership teams march ahead with passion towards their end goal in adding value to UAE's National Agenda 2021.
"Every year we are astounded at the quality of the entries we receive, which makes it more difficult to shortlist and then pick winners - this is a testament to the vibrancy of the SME sector in the UAE and that it continues to be a core driver for growth in this country," commented John Emmerson, Director, SME Awards, MEED, the leading business intelligence provider in the Middle East.
Organised by MEED, the prestigious awards programme is supported by endorsing partners Dubai SME and the Khalifa Fund for Enterprise Development; as well as Gulf Capital and Virtuzone as sponsors.
The full list of finalists is available online at www.meedsmeawards.com. The shortlisted SMEs will go through another round of evaluation by the judging panel after which the final set of winners will be announced on 26 September 2018 at Ritz Carlton DIFC, Dubai.
About MEED
MEED is a senior management media brand, its flagship subscription products are the MEED Business Review publication and website, www.meed.com. As well as organising the MEED Projects Awards, Gulf Capital SME Awards, Daman Corporate Health Awards and the Arabian Hotel Investment Conference (AHIC).
MEED also has two high-value content businesses, MEED Projects and MEED Premium Insight Reports. MEED Projects is the Middle East's premium project tracking database, and MEED Premium Insight Reports offer tailored research and in-depth analysis. Established in 1957, MEED, has been integral to delivering business information and news, intelligence and analysis on the Middle East economies and activities ever since.   
 
MEED celebrated its 60th birthday in 2017. From small beginnings in a London flat on 8 March 1957, MEED has grown with the region, to become the Middle East's most-trusted source of business information.
About Gulf Capital
Gulf Capital is one of the leading alternative asset management firms in the Middle East, investing across several asset classes including Private Equity, Private Debt and Real Estate. The Firm currently manages over AED 14.7 billion (US$4 billion) of assets across 10 funds and investment vehicles.
Gulf Capital's mission is to grow capital and build value with world-class expertise and best practices to generate sustainable superior performance for all stakeholders. Gulf Capital invests its own capital alongside its fund investors' capital in all of the funds it launches.
Gulf Capital received regional and international recognition from industry peers and experts. The Firm was awarded the "Best Private Equity Firm in the Middle East" Award by Banker Middle East Magazine in 2011, 2012, 2013, 2014 and 2015 and the "Best Private Equity Firm" in the Middle East and North Africa by Private Equity International, as well as "Best SMEs Credit Fund in the Middle East' in 2015 and "Best Alternative Asset Management Firm in the Middle East" in 2016 and 2017 and "Best private Debt Provider" in the Middle East in 2018.
Gulf Capital also launched a Private Debt business, Gulf Credit Partners, which offers credit and mezzanine financing to meet the funding needs of fast-growing companies and to provide acquisition finance across the Middle East, North and Sub-Saharan Africa, as well as Turkey. With its private equity, real estate and private debt initiatives, Gulf Capital is today one of the largest and most diversified alternative asset managers in the Middle East.
Source: eFatoora
Share:
---
Categories: Information Technology
Tags: blockchain, digital, e-Mal, eFatoora, paperless, smart contract
---