E-Mal Proudly Announces the First Point of Sale in UAE Enabling Both Fiat and Digital Currency Transactions in Real Time With Zero Integration.
Press Release
•
updated: Oct 10, 2018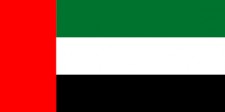 DUBAI, United Arab Emirates, October 10, 2018 (Newswire.com) - e-Mal proudly announces the first Point of Sale in UAE enabling both Fiat and Digital currency transactions in real time with zero integration.
e-Mal, a blockchain based Financial Ecosystem and a full-fledged, multi-faceted platform enabling various financial transactions and utility service settlements, launches e-Mal POS which settles both Fiat and digital currency transactions. e-Mal's main platform, the digital wallet, is an agile and secured platform engaging various user segments, catered with a dynamic merchant platform. Connecting the users from both digitally affluent and those who are yet to be familiarised with the digital economy. e-Mal brings a ready to integrate system allowing users and owners of digital currencies to transact using the e-Mal POS in their day to day lives.
There is over 200 Billion in digital currency available to spend worldwide, we would like to bring a share of that to UAE to be spent locally.

Yasmine Khan, Founder e-Mal
According to the Coin Market Cap, one of the leading exchanges of digital currencies and various futures pairs FX and Digital Currencies, currently approximately over $237 Billion worth of transactions on the trade platforms are generated from the exchange of digital currencies. This number is only growing. In recent times CNBC reported the extent of growth in the digital currency platform. It is said that sooner than later, every global currency will have its' corresponding digital currency to bring mainstream financial processes into the world of digitisation and the blockchain technology. e-Mal is a ready platform and by introducing this POS, e-Mal plans to allow real estate transactions and high-value ticket items enhancing the well being of the local economy and encouraging tourists to spend locally.
The economic welfare of a nation depends on various policies derived by their leaders and policymakers. One of the key indicators of a rapidly developing economy is its' standing in globalisation and technological advancements. Dubai and its respective leaders have invested in the future of the Nation and its carefully devised vision for the UAE. e-Mal aligns with the vision of a digital economy driven by technological excellence and advancement. While various Western economies are adapting to the usage of digital currencies, it is yet to be widely adopted in the retail and real-estate sectors. Bringing e-Mal POS to the UAE will lead UAE's economy to the Smart Economy sphere. Not only does the e-Mal POS system enable general traders holding EML,BTC, ETH and various other digital currencies to transact in stores, exchange houses but also with such an affluent tourism industry in the UAE, the economy will now be open to an additional inflow of fund rotation. UAE can re-define the concept of Economies of Scale and Smart Economy by being the first mover of a nation accepting internationally traded digital currencies.
In further explaining the settlement process, CEO/Founder of e-Mal, Yasmine Khan said – "e-Mal POS systems requires no integration. The settlement with vendors and exchanges will happen in real time, while the transaction value will be captured at the time of sale. The process is efficient with zero disruption to the business or existing systems. This is a first for the UAE, we plan to bring just thirty to forty percent of this new money to UAE promoting a stable economy. Right now people hold digital currency as they have no way or no place to spend it. There is over 200 Billion in digital currency available to spend worldwide, we would like to bring a share of that to UAE to be spent locally. We are ready to showcase live Demos of our POS with real currencies today and are thrilled to have the opportunity to add to the UAEs' economic growth and welfare. For e-Mal, it's about the commitment and the ethos that flows through our organisation and how we translate that to our values, mission, and vision. With many of our competitors outsourcing, we are proud to be in a position where we own our IP and will make such a game-changing impact on the market".
e-Mal is not just bringing another feature to the market, but are ensuring the ease of its adaptability. The fact remains that a major segment of the population still lack an understanding of the concept of digital transactions, let alone digital currencies. The e-Mal team of experts are well equipped to transfer the knowledge and training required to the retailers, exchange houses and end users. Furthermore, e-Mal products are ready for the market and bring positive innovation to the existing market.
Source: eFatoora