Araa Law and e-Mal Partner to Create Blockchain Revolution for the Legal Industry
Press Release
•
updated: Nov 11, 2018
e-Mal Creates the First Smart Contract for UAE Law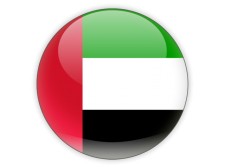 DUBAI, United Arab Emirates, November 11, 2018 (Newswire.com) - Araa Group Advocates and Legal Consultants Dubai are renowned within the legal world as one of the most established legal firms in United Arab Emirates. Araa Group handles all Criminal, Civil, Commercial, Marine, Real Estate, Labor, Injury Compensation, Sharia, Indemnity, Insurance Claims, ICO, Crypto, Cyber Crime, Cheque and financial cases locally and internationally. Araa Group has over 20 years of invaluable experience in public prosecution, legal advisory and international arbitration. Araa Group team is formed with all nationalities and a wealth of experience diversifying from UAE, Egypt, Lebanon, Iraq, Iran and the United Kingdom.
"With the sudden and rapid rise of Bitcoin, Ethereum and other cryptocurrencies over the past several years, coupled with the potential applications of blockchain and distributed ledger technologies across virtually all industries, has generated a wave of innovation, disruptive businesses and a modern digital economy. We will be the first law firm in the GCC accepting digital currency as a form of payment. With this explosive growth, new legal and regulatory issues in these areas are cropping up every day. Araa Law, enforcing technical expertise with e-Mal, will create a geographic footprint in key industry markets in the UAE and depth of experience allows us to offer unprecedented service to help our clients capitalize on opportunities and meet the challenges of this evolving digital industry," Abdullah Al Nasser, founder of Araa Law, said.
We will be the first law firm in the GCC accepting digital currency as a form of payment.

Abdullah Al Nasser , Founder, Araa Law
Blockchain is simply a database or ledger. Given its broad meaning, it can be a database of virtually any recordable information. Simply, blockchains store data in "blocks" and "chain" them together to form a cohesive, unbroken record of that information. Blockchain technology is particularly important for lawyers. Blockchain technology isn't just a new subject for law; it is also a legal technology that could transform law and legal services by offering new methods for achieving legal purposes. Blockchain technology, in contrast, might also offer tools for clients of lawyers: tools that help them solve problems that, today, are exclusively solved through legal services.
e-Mal, a Dubai-based Fintech company, have created the first "smart legal contracts" - this is a combination of traditional legal language and smart-contract code. A typical legal contract would handle terms that can't be easily reduced to code, like clauses relating to liability or human performance. The smart-contract code portions would handle aspects of the contract that could benefit from automation, like a transfer of funds, Notarization and Power of Attorney on certain conditions.
"Blockchain offers people new capabilities that require addressing new legal questions and adjusting regulatory systems to compensate where necessary. More than this, blockchain offers new tools with which to structure commercial relationships or organize complex economic activity. This fact makes blockchain not merely an area of niche practice, but a critical piece of the future for our legal systems and legal services industry. As an experienced lawyer, I see this collaboration as a game changer in the United Arab Emirates where our leaders promote paperless, digitization and a smart city built on blockchain. e-Mal is leading this revolution with a ready end-to-end ecosystem that ranges from smart contract to cash out from digital," Yasmine Khan, founder e-Mal, said.
The legal industry is operating in a complex and challenging regulatory environment with the cost of compliance rising, greater implications of big data and technology, heightened cybersecurity measures and globalization requiring more comprehensive oversight. It is important now more than ever for law firms to possess sophisticated regulatory capabilities and in-depth understanding of the financial markets. Araa Law and e-Mal are the first in the region to create a vision of regulatory and compliant smart contracts that are uniquely positioned to address the cutting-edge issues that can maximize business opportunities as well as better manage and mitigate risk within the region by creating a smart legal framework, making Dubai once again a leader within the tech industry.
Source: Araa Law