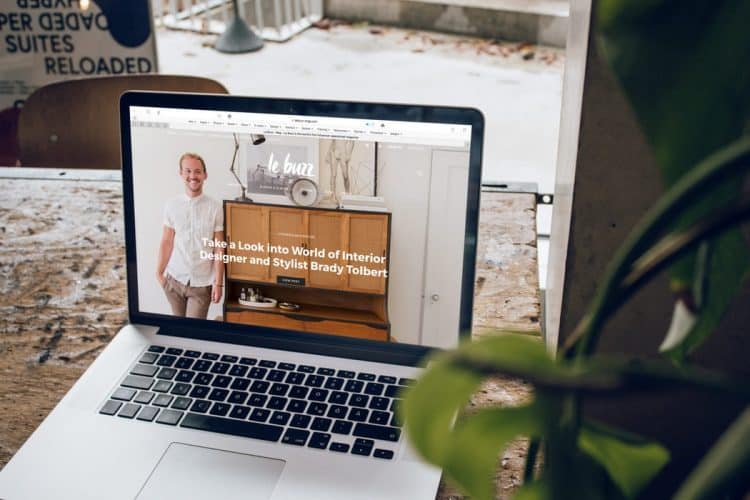 Website Design Trends for 2020
2020 is moving quickly. Already 2 months in and business is not slowing down.
It is time to begin updating your website to meet demands. As the year goes on, new announcements will spike interest amongst new and prospective customers. Be ready to have a high volume of customers browsing through your website at any given moment.
Since it is the turn of a new decade, why not spice things up and revitalize your existing website? Change is always good, especially if it can benefit the flow of traffic your business receives. With that being said, there are plenty of ways you can revitalize the look of your website to keep customers interested in your page.
Maybe it's time for a new look! No, we are not talking about rebranding, just changing up the interface of your website. You wouldn't want it looking 2019, that was last year's trend. It is now time to add a more meat to the bone and keep users and visitors interested with an eyecatching new look.
What new interface will help revitalize my website?
We have the trendiest website looks that you can pull inspiration from!
---
Website Trends:
1. The 3D Look:
People are attracted to anything that pops out on a website. Through the right 3D animation, you can help potential and returning customers visualize your product or better understand what your company does.
The value of 3D graphics has been highly recognized in the film industry, bringing that 3D reality into another industry is definitely eyecatching. Using 3D imaging is a way of bringing the reality of something to the forefront of a person's computer screen, tablet, or phone. It gives them the sense that they can almost hold a product or physically position themself in a place.
Take a look at this example by high-end fashion brand Gucci. The visualization they use of having the bad on the table to displaying the varieties of the bag in picture frames a user can almost grab and use is stunning. This interactive 3D design keeps users intrigued.
2. Dark Mode Option:
Dark Mode has revolutionized every interface you can think of.
From social media platforms to phones and laptops, almost everything has a dark mode option. The simple twist of switching from a traditional white and bright colored theme to a black-dominant theme has become a sensational option for many users. Dark mode backgrounds make design elements stand out, creating a higher contrast ratio with the use of certain colors.
There has also been also talk of the option helping ease eyestrain as mentioned in a Make Tech Easier article. People have said dark mode has helped their eyesight, especially those who work desk jobs, using a computer for most of their day. The predominantly dark background along with the design elements are more appealing to some users, helping improve visual ergonomics. Integrating this dark mode feature onto your website would lure in the potential 82% of people who use the mode according to a poll taken by Medium.
3. Animation
Animation has been around for ages. From classic Disney movies to cartoons on Nickelodeon, the process of animation has been familiar to people of many ages. By animating elements of a website, such as a call-to-action button or the navigation menu, users are more likely to click and explore the rest of the page. Who wouldn't want to more people exploring their website and potentially making a sale?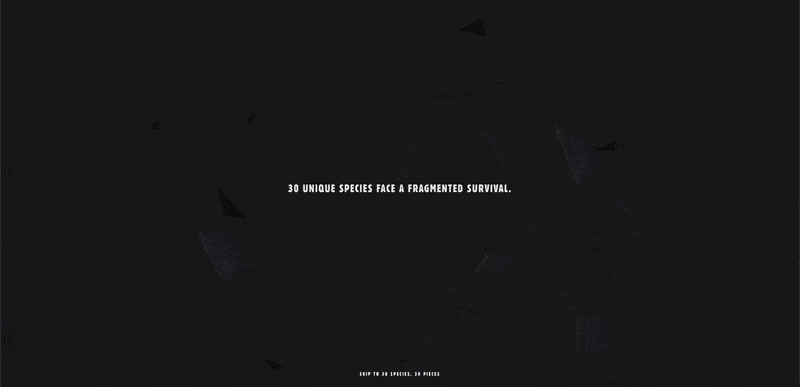 Keeping users interested on a website can help reduce bounce rates, as long as the animations found on the site are consistent throughout every page. Whether its subtle transitions or a whole website with cool animations, these life-like illustrations give new life into a company's website.
You can use animation to guide customers towards a path to either purchase, read more information, or capture information. This is a great way to increase a specific page's traffic.
4. Minimalist Design
Minimalism, the art of the less, is a popular approach to modern design. Experimenting with colors, transitions, layout, broken composition or even eliminating all components completely — there are more ways to incorporate minimalism than you can imagine.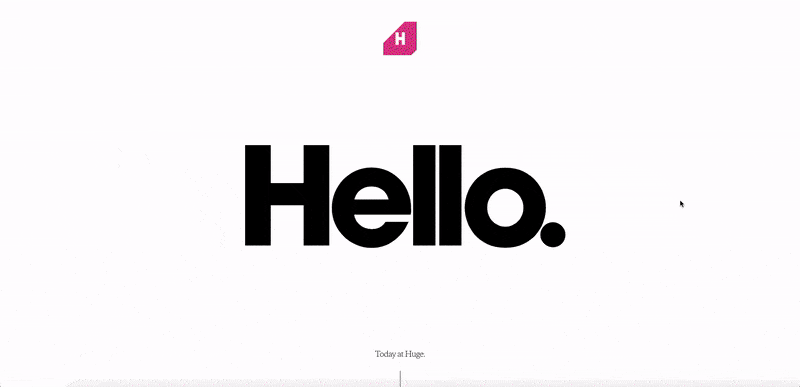 According to Nielsen Norman Group, "A minimalist web-design strategy is one that seeks to simplify interfaces by removing unnecessary elements or content that does not support user tasks." Navigation has become simpler and simpler over the last few years as people nowadays have smaller spans of attention. Simpler navigation eliminates difficulty for the user. The less that a consumer has to think about moving around, the more time they spend immersing themselves in the website, actually moving around instead of wondering how.
5. Voice User Interface Design
The design of voice user interfaces has been a hot topic in recent years. Among others, with the advent of Alexa and Google Assistant, people are growing ever more open to this new technology. Voice user interface (VUI) allows users to communicate with a website through voice commands. Although it is not directly linked to design, this trend will bring accessibility and flexibility to your platform and ensure that all aspects of the website are available to physically disabled people.
Imagine if you can surf the web simply by speaking to your computer; jump from page to page, turn from site to site. It would not only take less effort but would also halve the need for operating equipment.
---
In this new decade, web designers are simultaneously looking for inspiration from the past and applying it for the future. And we can agree that web design in 2020 will be full of surprises due to this multitude of competing for design trends, movements, and styles.
It's time to revitalize your website and change things up for 2020. Create a site that attracts your customer base and encourages them to go through the pathway of being a visitor to becoming a customer. Implementing one of these unique website-friendly ideas can help increase traffic and sales alike. Set yourself apart from competitors and take a step forward in 2020.