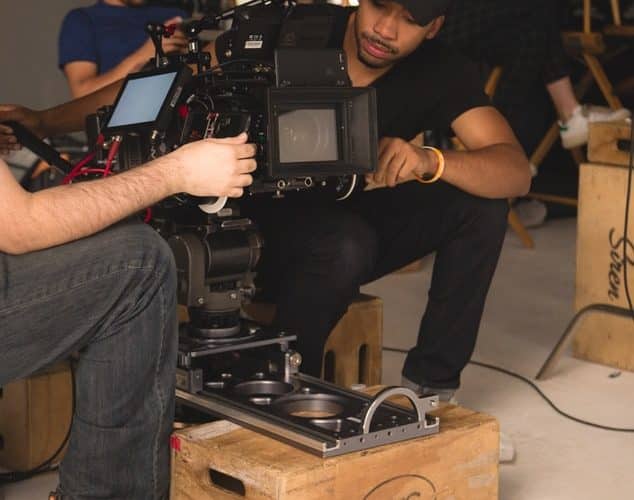 Know Your Role: 10 Media Industry Positions Explained
You launch campaigns, send emails, and create strategies with one goal in mind – getting the attention of the media. But what's the difference between a journalist and a reporter? How about the difference between a contributor and a correspondent?
These positions can be hard to distinguish if you are unfamiliar with the industry. In order to pitch to each individual, understanding their role would help you personalize and optimize media outreach efforts. Let's break down ten of the most popular media industry positions and highlight their differences.
Top 10 Media Roles Explained

:
1. Journalist
The term journalist is a general title for any member of the media that works within the journalism industry. In other words, many of the titles that follow can be categorized as journalists on a macro level. Reporters, producers, photographers, and on-camera personalities can all be considered journalists.
2. Reporter
Although all reporters can be considered journalists, not all journalists are reporters. Reporters are media personnel that directly cover the news. They provide information to the public concerning current events and trending stories, and can produce written, visual, or audio content.
3. Contributor
Contributors produce content for outlets on occasion. They are not full-time employees of the outlet; often, they are paid on a project by project basis. They contribute to the outlet, but aren't there full-time, hence the title "contributor."
4. Correspondent
A correspondent will produce content on a particular subject from a specific geographic region. This could mean that they report on that subject from a specific region of the country, or from an international location of which they represent in its entirety. International correspondents commonly report from their respective locations during political elections, global crises, etc.
5. Editor
This title can be a bit confusing. If a reporter reports, a contributor contributes, an editor … edits? Well, sort of.
You see, an editor does have editing responsibilities. After staff writers and reporters submit content for review, the editor analyzes each sentence for grammar, accuracy, and clarity. They are often tasked with assigning story topics for lower-level staff members. They can also produce their own pieces for the publication as well. If you are reaching out to an editor, you are most likely reaching out to someone who has a bit more seniority than other members within the agency – keep that in mind!
6. Producer
A producer is often associated with multimedia production. They are responsible for everything from personnel organization to scriptwriting to distribution. A producer can manage the production of a video, audio clip, TV segment, documentary, film, and more. If you are looking for this kind of coverage, a producer or production assistant would be a great point of contact.
7. Editor-in-Chief/at-Large
This position is a lot like the President of a company. For the most part, the EIC or EAL calls all of the shots. They oversee the different sections of the publication and control all of the content that is published. They manage the editors and other higher-ranking members within the outlet. While they might seem like a great point of contact because of their leadership, they are most likely extremely busy, and probably not going to be directly producing content themselves. This is why it would be better to connect with a reporter, writer, or editor – they are the ones producing stories on a more consistent basis. The same rule applies for executive producers – it's better to aim for producers or PA's that will have time to hear what you have to say.
8. Staff Writer
Similar to a reporter, a staff writer covers the news, but they often do not travel to do so. Staff writers often work in-office, whereas reporters are expected to travel. Note – this is not always the case for every publication.
Staff writers are also full-time employees, unlike contributing writers.
9. Anchor
An anchor presents the news either on television or over the radio from a broadcast station. They are responsible for the verbal communication of the news. This is a hit-or-miss point of contact, as senior anchors might have a say as to which stories are included in upcoming shows, whereas lower-ranking anchors may not.
10. Personality
An on-air personality is a member of the media that is recognzied for their opinion pieces on their industry's trending topics. There are sports personalities, celebrity & gossip personalities, and investigative personalities, and more. Contacting a member of the personality's team might be a great way to secure some coverage in an entertainment-infotainment field, as this kind of position rarely works in hard news.