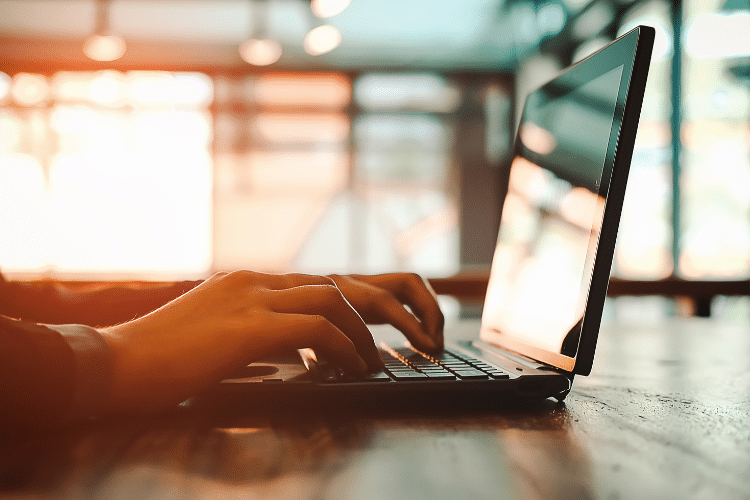 How Much Does it Cost to Distribute a Press Release?
If you're thinking about harnessing the power of press release distribution to help your brand stand out in a crowded marketplace, you've likely asked the question, how much does it cost to distribute a press release?
In this blog post, we're answering that question and giving you some insider tips on the benefits of press release distribution.
So, how much does it cost to distribute a press release?
The answer varies based on the company that's offering the press release distribution services. 
When it comes to Newswire, our pricing model is simple, targeted, and cost-effective. 
Check out our single pricing options for domestic press release distribution:
Newswire Digital – $349 – The best price on press release distribution reaches hundreds of online outlets throughout the United States.
Newswire Digital Plus – $599 – The most popular press release distribution option reaches thousands of online, local, regional, national, international and industry media outlets.
Newswire State – $699 – The most targeted press release distribution option reaches a comprehensive list of state, local and digital-specific media outlets.
Newswire National – $899 – The best performing press release distribution option reaches over 6,000 online, local, regional, national and industry media outlets.
For the full rundown of our press release distribution pricing model including International and Financial, click here.
Are Press Release Distribution Services Worth It?
"Our press releases got maximum exposure through Newswires' network. Definitely good value for money. Highly recommended to anyone looking to promote their brand," – Kate K. Marketing Manager and Newswire customer
"Let's talk about price. Newswire might be a tad bit more expensive than the basic distribution services, but you get a lot more functionality, SEO, and reporting capabilities. I particularly like the AP integration and some of the other useful additions. You get what you pay for, but in this case, I think Newswire's value is higher than its price point," – Mike S., C-Level Executive in Marketing & Advertising industry and Newswire Customer
As a technology company that specializes in press release distribution, we help companies all over the world set themselves apart from their competitors.
We do so by collaborating with our clients to create newsworthy stories, launch targeted campaigns, provide reports on overall performance, and continually refine messaging and strategies to meet and exceed their marketing goals.
Our low-cost and effective media strategy is driving real results for our clients by landing hundreds of earned media mentions in outlets like Business Insider, CNBC, CNET, Forbes, People, USA Today and many more.
Whether you're looking to understand the potential return on investment of press release distribution or are in the midst of building a case to show c-suite executives why press release distribution services are worth the cost, here are additional benefits:
Help you tell your story from the right angle.
Most business professionals don't have time to read a dull, lifeless corporate announcement that they've seen time and time again, and, who can blame them?
The responsibility of providing an engaging story to readers is on the company publishing the release. Just because your press release seems like a typical corporate announcement at first glance doesn't mean it has to be presented that way.
Companies that are part of our Media Advantage Plan (MAP) work with our team of experts to identify media opportunities, craft compelling stories and launch targeted campaigns to attract the attention of their target audience and relevant media publications. 
Help you build effective media lists.
Many public relations professionals would agree that an up-to-date media list is key to creating, distributing, and generating publicity about your company or product.
The success of an effective public relations campaign relies heavily on the quality of a media list, which includes everything from accurate contact information to topics frequently covered by the respective journalists.
Help you reach the right media.
Research and an introductory email will only get you so far in reaching the media outlets who you want to cover your story. And, when you continuously send out emails and contact the media only to receive radio silence, it can be frustrating. That's why reaching the right media is critical to your PR efforts.
The right press release distribution platform will ensure you make the most out of your media and marketing spend by getting in contact with the most relevant and engaged contacts for your news stories.
Develop relationships with media professionals.
Journalists are more likely to accept pitches from sources they can trust. Companies that work with our team build strong relationships with journalists, area news outlets, and other media sources along the way.
These relationships are incredibly valuable; so long as both parties are committed to maintaining a mutually beneficial relationship, it can yield positive coverage, more reach, and more recognition.
If you're interested in learning more about our press release distribution plans, ​​speak with a PR Strategist today.