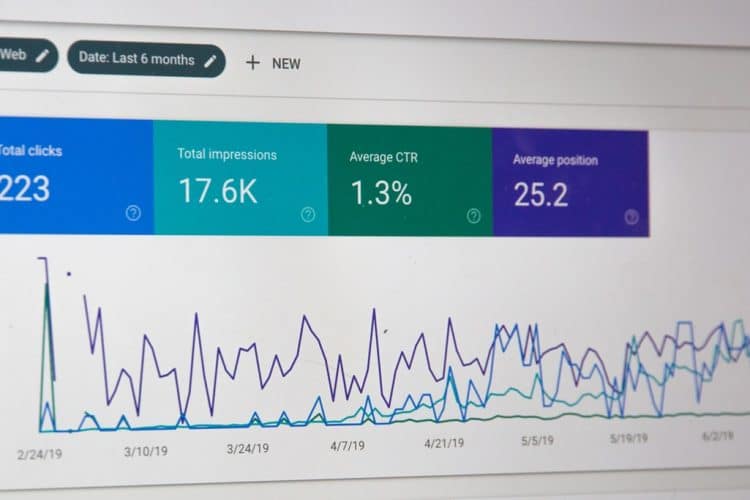 5 Things to Look for When Measuring Your PR's ROI
Measuring return on investment or ROI is a step that should be taken for any marketing initiative. You want to make sure that your marketing efforts are paying off and getting you some degree of return. Now, most organizations do a terrific job of measuring ROI for advertising and even influencer marketing. However, they're not great for measuring things like ROI for press releases. This is a missed opportunity.
---
Here are the Top 5 things to look for in your press release's ROI.
1. View Count
If your press release is going out online via a distribution service, you should be able to track the view count. This tells you how many people read your release.
Why is this important?
It gives you a good understanding of how well your release did. How well it was written, if the information in the release was newsworthy, etc. This information is critical for when you map out your next releases. If a story about a product launch does better than a hiring announcement, it gives you an understanding of what your viewers find to be newsworthy.
Sticking with the idea of a product launch release, if there is more interest in the product's announcement, creating a follow-up release would be the best practice. You already have proof of people interested in the new product, so why not continue to give updates?
2. Links
Check your links. Whether it's the link to your release or embedded links in your release, seeing where traffic is coming from is an important aspect in measuring the release's ROI.
Typically, when a company puts out a press release, there is increased traffic on the company's main website. Tracking whether it came from organic search or a link through the release is critical. It means people want to learn more about your business or possibly purchase.
Additionally, when people link to your press release and/or your website it improves your traffic, reach, and awareness.
3. Clicks
Include clickable links in your press release. At the very minimum, your website should be linked in your release, but you have the abiity to direct traffic to other sites. Whether it be to your social media pages, an opt-in page, or a landing page, you can include numerous call-to-action links to drive traction where it's needed.
Tracking these links form your press release establishes your return on investment. It lets you know if people were called or eager enough to click on the link and do what you wanted them to. Conversion rates if these links should increase significantly. If they don't, you know which links not to include in your next release.
4. Sales/Conversions
Another highly tangible way to measure ROI is to look at your sales or conversion rate. You can measure this by creating a unique URL for the press release or by tracking sales during the 48-72 hours post-release.
Press releases are a great way to generate and increase sale traffic. Being able to track the monetary value of your press release ROI is critical to your release's value. Having low sales conversion on a release, especially one that is specified to drive sales traffic can help you determine what needs to be fixed. Is it the release's readability? The call-to-action links?
5. Mentions
Mentions are critical to measure after sending out a release. Whether a journalist wrote about your release, or if people are sharing it online, it is important to track the amount of mentions you receive.
Did your brand mentions increase over night? Are they related to the release? Why and what are they talking about in regards to your company?
You can measure the amount of mentions of your release by setting up a media monitoring alert. Media monitoring is a more accurate and precise way to measure the amount of mentions you receive in a day. This measure the ROI of sending out a release by showing you how many people are talking about you online.
---
It's a fairly straightforward process to measure press release ROI. It's important to establish what you're striving to accomplish with your press release and then creating systems to measure your success. These 5 top things will help you know what to look for when you're evaluating your press release ROI.