Former Skadden Arps Attorney Brings D.C. Practice to the West Coast with Launch of New Environmental Law Firm
Tellus Law Group makes sophisticated environmental legal counsel accessible to middle market businesses with innovative law firm model that combines cost-effective pricing, technology, and "competitive collaboration"
Press Release
-
Jun 3, 2015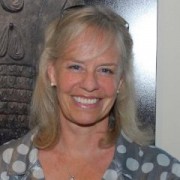 Los Angeles, June 3, 2015 (Newswire.com) - Attorney Kristin Larson announced today the launch of Tellus Law Group, an environmental and renewable energy law firm focused on bringing sophisticated legal counsel to middle market companies.
Built on the premise that all companies should be able to achieve their business goals without exposing themselves to avoidable environmental, health and safety (EHS) risks and liabilities, Tellus Law Group is innovating the practice of law through cost-effective pricing strategies, technology and a "competitive collaboration" approach to partnering with other law firms to strategically augment their capabilities and create solid value for clients.
Specifically, Tellus offers:
1)    Highly experienced EHS legal and business advisors seldom found outside of high-cost "Big Law" firms who can address issues impacting business and real estate transactions, including those involving special matters such as hidden environmental liabilities, emerging compliance challenges, value enhancement via sustainability practices, and climate change.
2)    Resources for businesses to stay up-to-date on the complex and evolving state, national and international landscape of EHS laws and regulations, including a soon-to-be announced technology initiative called the Environmental Protection Information Chart (EPIC) portal. .
3)    An innovative business approach in which Tellus embeds itself within boutique and mid-sized law firms  to seamlessly augment those firms' capabilities on an as-needed and profitable basis. This innovative means of legal service delivery , known as "competitive collaboration," makes it possible for lawyers around the country to access Tellus' services contractually to add value to their deal teams and better serve their clients without making outside referrals  or cover issues for which they lack expertise.
Larson is a nationally recognized attorney with more than 20 years' experience in environmental, health and safety  legal matters, complex compliance and project management. She spent 12 years at Skadden Arps Slate Meagher & Flom LLP in Washington, D.C., helping Fortune 100 companies attain their transactional and regulatory compliance goals, and two years in the White House Council on Environmental Quality developing national policy. Larson's scientific and project management background, which includes more than 10 years managing a U.S. research laboratory in Antarctica and subsequent academic activities, provides her with unique  experience in complex legal and logistical problem solving, technical and engineering fields, climate change, law of the sea, and polar geopolitics.
About Tellus Law Group
Tellus Law Group provides sophisticated environmental, health and safety legal counsel to companies of all sizes, around the world. Based in Santa Barbara, CA, Tellus works at the intersection of business and the environment to help businesses and investors manage risk and increase their return on investment. For more information visit www.telluslawgroup.com.
Share:
---
Categories: Commercial Law, Business
Tags: environmental law, health and safety, law, law firm, middle market businesses
---