Attorney Charles Abbott Speaks About Optimizing Corporate Compliance Strategies
Press Release
•
Sep 19, 2016
Abbott among the panelists at Dunn & Bradstreet event, "Future-Proofing Your Global Compliance Strategy"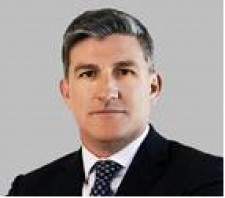 Houston, Texas, September 19, 2016 (Newswire.com) - Los Angeles Attorney Charles Abbott will be among the industry, legal, and Dunn & Bradstreet experts sharing best practices and case studies on global compliance strategies at a Global Compliance Round-Table on Tuesday September 20 at The St. Regis Hotel in Houston.
Abbott, founder of the Law Offices of Charles Abbott, is a lawyer and strategic advisor to companies looking to optimize the structure and effectiveness of compliance programs relating to FCPA, AML, and environmental statutes. A highly-skilled advocate with more than 13 years of experience at some of the most prestigious law firms, Abbott has handled a wide range of commercial litigation, internal investigations, and corporate-compliance matters. In addition to is advisory work, he has served as class-action defense counsel on behalf of major retailers, financial-service providers and telecommunications companies.
The event, sponsored by Dunn & Bradstreet, will focus on issues related to the increasingly complex regulations that are placing a heavy burden on organizations. The program will include discussion about best practices in deploying more effective data and controls against anti-bribery, anti-money laundering and sanctions programs on a global scale.
More information is available here.
Source: Law Leaders Lab
Tags