Former Assistant U.S. Attorney and Ballard Spahr Office Managing Partner Launches Law Firm to Strengthen Receivership Practice
McNamara Benjamin LLP to focus growth on federal equity receivership matters to better respond to the increase in FTC, CFPB and SEC enforcement actions
Press Release
-
Jul 16, 2015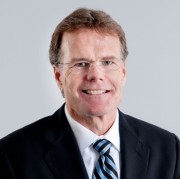 San Diego, CA, July 16, 2015 (Newswire.com) - ​­­­­­­­­­­­­­The former managing partner of Ballard Spahr's San Diego office and his partner announced today the launch of McNamara Benjamin LLP, a litigation boutique focused on representing white collar criminal defendants, civil litigants, and federal equity receivers.
Partners Thomas McNamara, a former Assistant U.S. Attorney, and his long-time colleague Daniel Benjamin, left Ballard Spahr in March and are joined by three attorneys who also practiced in Ballard's San Diego office.  They will continue to focus on white collar and business disputes while enhancing their response to the complex legal matters that arise out of receiverships in enforcement actions brought by the Federal Trade Commission, Securities Exchange Commission, Consumer Financial Protection Bureau and other federal and state regulatory bodies.
McNamara is one of only a handful of attorneys in the country who has served as an equity receiver in more than 20 enforcement actions.  Federal agencies nominate receivers for  court appointment in cases involving complex fraudulent investment schemes and consumer deception.   Receivers serve as agents of the courts, conducting independent investigations and pursing actions for the benefit of defrauded consumers and investors.   
"I'm excited to launch this new chapter in my legal career," McNamara said. "The McNamara Benjamin team has the experience, response system, technology, and forensic accounting experience to quickly and effectively implement receiverships regardless of the case complexity.    Our attorneys have a history of cost-effective practices that allow us to efficiently investigate matters and maximize the recovery.  Our approach, combined with the nimble environment of the smaller firm, allows us to better meet the needs of receivership assignments.  And, we will continue to bring that same expertise in financial and other fraud matters in our civil and criminal practices."
Among the firm's strengths:
A Rapid Response System that streamlines the initial phase of receivership investigations and ensures evidence is properly protected for civil and criminal matters which may follow.
The ability to translate complex fact patterns uncovered by forensic accountants and computer experts into narratives that make it easier for the courts to quickly assess investigative findings.
An experienced team of computer forensic experts, most of whom are former law enforcement agents.
"The creation of the Consumer Financial Protection Bureau and the enhanced enforcement focus at other regulatory agencies are impacting more and more businesses," said Benjamin, who leads the firm's civil and receivership litigation practices. "We continue to see growth of cases at the crossroads of the white collar, regulatory, and civil arenas.   Our receivership experience – both in  investigating fraudulent conduct and in recovering hidden assets –has obvious significance in the other legal areas we handle. Whether civil litigation or white collar crime, the ability to uncover and interpret facts discovered in electronic data and forensic accounting techniques is increasingly important to our clients."
About McNamara Benjamin LLP
McNamara Benjamin LLP protects the interests of clients in disputes arising near the intersection of civil, regulatory, and criminal law. Through a proven approach and the nimble environment of a boutique law firm, McNamara Benjamin delivers creative, pragmatic solutions in cost-effective ways. The firm's extensive experience in investigating fraudulent conduct and in recovering hidden assets using electronic data and forensic accounting techniques is increasingly important in both white collar crime and civil litigation matters, as well as in the representation of federal equity receivers in enforcement actions. 
Share:
---
Categories: Judicial Branch/Courts, Federal Government, Commercial Law
Tags: Enforcement, FTC, Law, Legal, Regulatory, SEC
---