Will 2019 Be the Year That Generic Top Level Domains Breakthrough? VacaRent LLC Believes They Will.
Press Release
•
updated: Jan 11, 2019
With the rise of generic top level domain (gTLD) registrations, consumers have an even larger array of choices for domain searches in 2019. Two entrepreneurs have jumped into the domain industry, investing over 1 million dollars into www.vacation.rentals and www.home.loans, willing to bet they are right. Early results show they are winning - here is how they are doing it.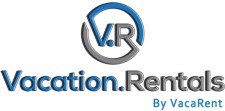 MIAMI, January 11, 2019 (Newswire.com) - Since the beginning of the Internet, dot com websites have ruled supreme both in registration and recognition. According to a December 2018 article in Wired.com, all of that is about to change as generic Top Level Domains (gTLDs) are quickly gaining in popularity and acceptance. According to Wired.com, "Registrations for new gTLDs rose by nearly 11 per cent in the last year, compared to an average 3.5 per cent increase across the entire domain landscape, according to Verisign."
Initially heralded as a great alternative to the domain logjam of dot com or dot net, gTLDs quickly fell by the wayside as gimmicky and useless. Many of the extensions were too niche for a broad market appeal while others simply made no sense. Numerous domain investors snatched up many domain names in the hopes of capitalizing on the flood only to realize too late that they had priced the domains out of reach for the average consumer, eventually releasing them back to the registrar of record who then resold many of the domains at a more reasonable cost.
All of that changed in January 2018 when the domain world was rocked by the announcement of a record-setting sale of $500,000 for Home.Loans to Blake Janover of Miami, Florida. Six-figure sales of a gTLD was unheard of, and the immediate response was that Blake had thrown away half a million dollars on a useless domain. Within two months, Blake's record was eclipsed by Mike Kugler of Branson, Missouri with the announced sale of Vacation.Rentals for $500,300.
Both domains were purchased for their exact match domain characteristics by their buyers. "I work in an industry where the search term "vacation rentals" is used over 100 million times each month," said Kugler "Even if we were to gain just 1% of that search volume on a monthly basis because of the domain it would have been worth it."
Asked why he didn't simply buy a lower priced dot com and work towards investing the half million in brand recognition Kugler was quick to refute that with his own position. "When you have a 'first' in the industry - anything, you pick it - I would agree with you. Be it eBay, Yelp, Uber, etc. These companies are called neologisms and they have the market cornered. With industries such as Blake's and mine, there is so much competition out there we both dialed in on what customers are actually searching for - and it is working. For 10 straight months now, we have been on the first page of Google for our desired search term."
The website DropThe.com confirms Kugler's statement with screen captures and monthly followups, highlighting not only the success of his website but also many others who are similarly targeting exact matches for their industry with gTLDs. Even Amazon has jumped on the gTLD bandwagon with Amazon.Jobs - currently the #1 position holder on Google results with the search terms Amazon jobs - Jobs at Amazon - Work for Amazon - Amazon Careers and much more.
"Google says they do not rank exact match domains like they used to, but I am going to have to disagree with that. There are numerous scenarios where the very thing they are saying will not happen, is in fact - happening. From home loans to Egypt travel to cannabis club there are endless examples of exact match domains who are all landing on the first page of Google." said Kugler
Asked how first page positioning has affected his own site and growth he replied "Our initial goal was to achieve 1,000 vacation homes for rent by the end of December 2018. We exploded past that number in August 2018 with a listing located in Cabo San Lucas. By the end of the year we were sitting on 1500 listings with 3000 clients. For 2019 we have set our goal to 5,000 listings. Being on the first page of Google helps that immensely and allows us to conserve our marketing dollars for more targeted results. Ideally, we intend to broaden our search terms to expand our market outreach. If we are able to get similar results for Kissimmee vacation rentals or vacation rentals in Emerald Isle, that would be ideal. As we are very new, it is going to take some time, but we will get there. I am absolutely 100% certain of it."
Source: VacaRent, LLC
Related Media
Tags
Additional Links