What Is Happening to Our Children While They Sleep
Going on NOW - The Midwinter Dental Event.
Press Release
-
Feb 25, 2016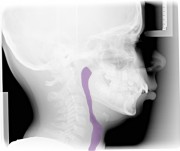 Chicago, IL, February 25, 2016 (Newswire.com) - Chicago draws Doctors from all over the Midwest, coming to continue their education and learn new techniques and treatments to provide the most advanced dental care to their patients.  For the young patients, beyond best in show- it may be best in the world.   Globally, over 3 Million children have treated with the Healthy Start System showcased today in booth 2115.
"We ask ourselves if our children are getting enough sleep but the real question should be how well does your Child Sleep," said Leslie Stevens, CEO. "Quality of sleep can be impacted by lack of oxygen caused by a compromised airway, a mouth breather, and a narrow palate."
Nine out of ten children suffer from at least one symptom of Sleep Disorder Breathing and Sleep Deprivation.  These symptoms can appear as allergies, asthma, bed wetting, ADD/ADHD, hyperactivity, snoring, mouth breathing, restless sleep, restless leg syndrome, teeth grinding, delayed growth, nightmares, waking up during the night, dark circles under eyes, aggressive behavior, difficulty in school, aggressive behavior, and daytime sleepiness.
"What if we could give parents and medical professionals the tools and the knowledge to understand the signs and symptoms necessary to evaluate our children?   What if I told you the answer is at the dentist's office," said Stevens.
Place:                                                             Times:
McCormick Place                                          Thursday, Feb. 25    9a.m. - 5:30p.m.
West Building 4th floor                               Friday, Feb. 26   9a.m. - 5:30p.m.
2301 S. Indiana Ave. Chicago                      Saturday, Feb. 27   9a.m. - 4p.m.
BOOTH 2115                                                  
On Thursday, Friday and Saturday at the Midwinter Dental Meeting, Healthy Start is educating Chicago land Dentists to recognize, educate, and treat children with Sleep issues.  Parents are able to gain further information and educational materials at info@thehealthystart.com.  Evaluations and a quick questionnaire are available to evaluate their child.
The Healthy Start system is a non-invasive, non-pharmaceutical treatment that addresses the root cause of children with breathing disorders.  Understanding and even monitoring your child's sleep patterns have never been more essential.  Many of us do not even realize how much our children struggle to gain the necessary oxygen needed for optimal sleep. 
Over the last 20 years, information on adult Sleep Apnea has been widespread.  Adult treatments span many forms by providing band-aids to stop snoring on a night-to-night basis.   Our children are growing and developing and now is the opportunity to provide the proper jaw growth, develop the dentition the way nature intended, correct improper habits, and encourage nasal breathing at night for a lifetime of health and beautiful smiles.    
The Healthy Start systems consists of easy to wear oral appliances, worn in a series to address sleep and breathing disorders and straighten your child's teeth without braces at the same time. 
For Additional Information:  
Kathie Turner
832-880-3165
1-844-KID-HEALTHY
For INTERVIEWS:
CEO Leslie Stevens
847-921-2982 cell
Healthy Start Booth 2115
Event Press Coordinator: 
rschafer@cds.org
Share:
---
Categories: Healthcare, Parenting, Dentistry
Tags: Chicago, Dentists, HealthyStart™, Orthodontists, Sleep Deprivation, Sleep Disorder Breathing, The Midwinter Dental Event
---