Westport RTM Greg Kraut Announces Emergency Recovery Plan to Generate $1B of Revenue and Calls for Non-Partisan Economic Blueprint
Greg Kraut's plan outlines $1 billion in immediate non-taxpayer revenue to balance budget and spur economic growth.
Press Release
-
updated: Mar 6, 2018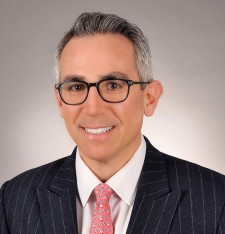 HARTFORD, Conn., March 6, 2018 (Newswire.com) - Greg Kraut, a businessman who serves on the finance and employee compensation committees of the Westport Representative Town Meeting, announced his three-year, three-phase economic recovery plan for the state of Connecticut. The plan aims to spur growth, substantially reduce income taxes, stabilize pension expenses, and increase the state's ability to retain and recruit workers and business.
"The same tired old thinking in Hartford is steering the state on a direct course to fiscal calamity," says Kraut. "There's no reason we can't take a detour. I have identified $1 billion in immediate new non-taxpayer revenue sources, which will allow Connecticut the breathing room needed to balance its budget, grow the state economy, and rethink to give our children a bright future."
According to a 2017 article in The Atlantic, Connecticut's deficit is projected to surpass $2 billion or 12 percent of its total annual tax revenue. The city of Hartford is approaching bankruptcy. Corporations are leaving the state. In 2016, General Electric announced that it would move its global headquarters from Fairfield, Connecticut to Boston. The article also noted that Connecticut's population has also decreased for three straight years. "If our state was a corporation or town we would be bankrupt," says Kraut.
In an interview with Todd Feinburg on Hartford's WTIC radio, Kraut did not want to paint another bleak picture of Connecticut's current financial condition but instead offered achievable solutions with his economic recovery plan that offers hope. During the interview, Kraut outlined a few of his first phase non-tax payer revenue generators for the state and assured that the state is salvageable and poised for a recovery. Kraut notes, "We are now in the fortunate position for a complete turn-around as there are several best practices for revenue generation that other states have used effectively."
Kraut knows the state needs action now and only has a limited time to turn things around. He assures that with the right planning and action, it can happen. Kraut has noted that the survival of Connecticut is predicated on having the best education, best workers, best infrastructure and a pro-growth government.
"We need to act now," explains Kraut. "We have passed multibillion-dollar income tax hikes and have seen our economy get crushed by productive people leaving to avoid the tax hikes. Today, our deficits are still gigantic, and our governor began calling for more tax increases to stop the red ink right after the last budget was passed. The main culprits are spending, which has quadrupled, and revenue is not keeping pace."
Kraut's economic recovery plan has three phases. The first phase calls for generating immediate non-taxpayer revenue. The second phase calls for rethinking of the future and the third phase calls for reviving and growing the economy. He offers best practices from other states like monetizing state-owned property, modernizing the state's lottery and cash prize savings accounts, unlocking unclaimed money, controlled privatization, and cashing in on legalized marijuana money.
In phase two, Kraut calls for restructuring state employees bargaining agreement, reducing state income tax, savings for seniors, eliminating the double estate tax, forgiving student loan debt, giving communities more autonomy with their revenue streams, and increasing tourism.
The third phase of Kraut's plan is focused several initiatives including doubling the gaming revenue for education and reinstating, increasing, and restructuring all education funding. This phase of the plan also includes effectively recruiting and retaining businesses, upgrading infrastructure, increasing Connecticut's proportion of federal funds, bringing back the tax break to allow a deduction of property taxes for primary and secondary residences from Connecticut's state income tax, and rebalancing consumption taxes.
"Since states are not allowed to declare bankruptcy for now. If something is not immediately done, we will soon be forced to hand out IOUs, restrict work days, and freeze hiring, leading to a decline in the quality of services and facilities," says Kraut. "Municipalities will not only lose all state funding but be forced to pay a percentage of the state's unfunded liabilities. The new federal tax law eliminating deduction of local taxes will add further to the burden borne by Connecticut families."
"We tried to tax our way out for the last 25 years, so maybe now we should try something different," says Kraut in closing. "We need spending discipline and pro-growth reforms, which are always the best formula for reviving states and their budgets."
About Greg Kraut
Greg Kraut is a businessman who serves on the finance and employee compensation committees of the Westport Representative Town Meeting, the legislative body of the town.
Media Contact
Greg Kraut
Email: greg@gregkraut.com
Phone: 203-557-0995
Source: Kraut for CT
Share:
---
Categories: Economy, Government News, Politics, State or Provincial Government
Tags: Connecticut, Connecticut Economy, Connecticut Government, Connecticut Politics, Economic Recovery Plan, Greg Kraut, Greg Kraut's Three-Part Plan, Hartford, Kraut for CT, State Economy
---