The Economic Policy Project Urges Governor and Legislature to 'Focus on What We Need, Not on What We Have'
Press Release
•
updated: Feb 4, 2019
Unveils Three-Point Turnaround Plan to Attract and Retain Businesses and Residents to Connecticut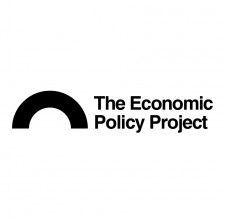 WESTPORT, Conn., February 4, 2019 (Newswire.com) - Greg Kraut, founder of the newly launched Connecticut-based "solutions tank" The Economic Policy Project (www.economicpolicyproject.org), is calling on the state to adopt an emergency economic development program called Come to CT. This is in response to Governor Lamont's latest economic development announcement where he stated that we need to "focus on what we have."
Come to CT is designed to "focus on what we need," which is to retain and attract businesses and residents to Connecticut, and immediately urges Governor Ned Lamont and the legislature to focus on cultivating "what we need" and not on "draining what we have."
Kraut believes the state needs a complete economic overhaul to be competitive.
"We can't afford to rely on what we have since what we have has brought us to where we are," Kraut said. "We must immediately change Connecticut's anti-business reputation and all-around high tax structure. Mixed messages are not effective - we can't talk about raising the minimum wage and taxing groceries and have a believable conversation about economic development."
According to Kraut, "Fewer residents and businesses lead to less revenue for our top schools, exacerbates our crumbling infrastructure and leads to property value decline."
Come to CT proposes the following three initiatives:
Recruit and Retain Business - To help keep our existing businesses, Connecticut should create immediate incentives to companies that agree to hire new employees and to meet performance standards to attract high-priced jobs. In Virginia, they use workforce grants that have been successful in luring top companies like Amazon. Virginia has also used transportation investments to sweeten the pot. We also need to focus on assistance programs such as consulting engagements following the model of Florida's initiative GrowFL. GrowFL, which offers four- to six-week consulting contracts, has resulted in the direct creation of 1,419 jobs, plus 819 jobs created indirectly, with a total economic input - as measured by sales and output - of $510.4 million.

Create Organic Business - To attract new businesses through public/private partnerships, Connecticut should establish business incubators, which could also make monetary investments in companies that show potential for growth and job creation but that might not meet traditional funding criteria banks require. It could follow the model of Pennsylvania's Ben Franklin Technology Partners. We need to look only at this model as an example of how we could be doing better things here in Connecticut. Investments can take the form of debt or equity and can be converted to one or the other.

Recruit and Retain Educated Workers - To attract and keep the type of workforce that 21st-century companies are looking for, Connecticut must lower the state income tax to give us a value proposition over New Jersey and New York and to put us in line with Massachusetts where, as a result of lower taxes, clustered employees have surpassed Connecticut in growth. Tax reform, together with a student debt forgiveness program tied to residency, will grow our GDP and help Connecticut recruit and retain millennials, keep young families and encourage high-net-worth individuals to Come to CT.
"Our citizens and businesses are telling us that we don't have what they want and that we are not competitive. Instead of focusing on what we have, we need to focus on what we need. For too long, Connecticut has not treated businesses or residents like customers and, as a result, they are leaving Connecticut in droves to find a better 'product' elsewhere," said Kraut.
"Other states have been in competition with each other for business and residents; a fact that Connecticut has been unresponsive to. For years, Connecticut relied on wealthy residents and financial service businesses from New York City and had become complacent, while other states like Florida and Texas were actively attracting Connecticut's businesses and residents.
"As Connecticut looks to rebound from years of poor economic growth, we need to send a message that the state is back in business," said Kraut. "The immediate adoption of the Come to CT program will show companies that Connecticut is open for business and that it's a vibrant state for workers and families alike."
About The Economic Policy Project:
The Economic Policy Project is an independent, non-profit research institution dedicated to promoting smart bipartisan public policy solutions for Connecticut's biggest fiscal challenges. The Economic Policy Project priorities are job growth, strengthening education, revitalizing Connecticut's transportation network, sustainable budgeting, optimizing revenue streams and limiting debt and wasteful spending. The Institute encourages citizen activists to educate legislators and decision makers about smart government solutions that are used both in the public and private sector. Coming together from a wide variety of backgrounds and experiences, a skilled team of citizen solutionists is the backbone of The Economic Policy Project. Their ideas help shape the direction and mission of the organization as it continues to develop. For more information, visit www.economicpolicyproject.org.
Media Contact:
Greg Kraut
Phone: 203-493-0771
Email: greg@economicpolicyproject.org
Source: Economic Policy Project
Related Media
Additional Links