Westport RTM Member and State Representative Candidate Greg Kraut (R-136) Calls on State Bonding Commission to Reject Governor Malloy's Request for $10m Toll Study and Immediately Enact Bond Moratorium
Press Release
•
updated: Jul 23, 2018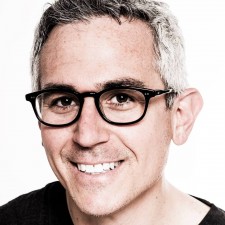 WESTPORT, Conn., July 23, 2018 (Newswire.com) - Westport RTM Member and State Representative candidate Greg Kraut (R-136) today called on the State Bonding Commission to reject Governor Malloy's request for a $10m Toll Study that the elected legislature has already turned down and enact a Bond Moratorium for non-essential items for the rest of this calendar year.
"Gov. Malloy and his majority party have had 8 years to properly deal with our Transportation crisis. Borrowing $10m for a Tolling Study in the last 6 months of the administration is a complete waste of taxpayers' money and at this point we must have a Bond Moratorium until the end of the calendar year," Kraut stated.
Connecticut has the highest net tax-supported debt per capita of any U.S. state at $6,505. Connecticut's net tax-supported debt per capita was the highest of any state, according to a Moody's Investors Service report last year. The figure has grown from $5,185 in Moody's 2013 report.
"We need to implore the State Bonding Committee to finally cut Governor Malloy's maxed out Credit card. This type of tax and spend failed fiscal policies has led to debt which is strangling our state and municipalities. Our ratio of indebtedness to the statutory debt limit is approaching 90 percent. State Statutes require the Governor to review unissued bond authorizations and recommend that the General Assembly repeal authorizations to bring the ratio below 90 percent," Kraut stated.
According to Bloomberg, Connecticut only complicated its own problems. It has been downgraded three times in as many years by S&P Global Ratings, had a fiscal 2017 net pension liability of $37.2 billion (up almost $10 billion from a year ago) and easily has the most tax-supported debt per resident among U.S. states. On top of all that, it has the fewest jobs in finance, insurance and real estate since 1996.
"I would not want to be his personal credit card company when he leaves office nor would I want to be the CFO of his next job, unfortunately, he has left us with debt that our children may not be able to pay back," Kraut said.
"Enough is Enough"
Source: Kraut for CT