Westboro 'Anti-Gay' Church Energetically Helps Openly Gay CEO of Z Skin Cosmetics Expand Online Business
Press Release
•
updated: Dec 20, 2015
Westboro Baptist Church is known for its strong thoughts on homosexuality, but now they have successfully helped a young openly gay CEO expand his online business sales.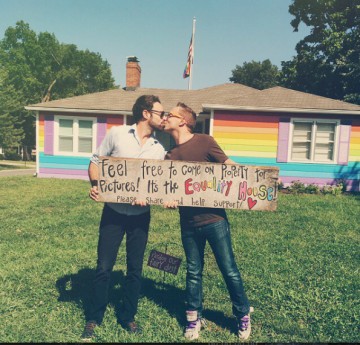 Topeka, Kansas, December 20, 2015 (Newswire.com) - Hitting headlines for their extremist views on current events, Westboro Baptist Church has become one of the most controversial names in the nation, generating a massive following of both supporters and protesters.
The church recently caused a social media frenzy after finding a picture of the gay 26-year-old CEO of Z Skin Cosmetics, Ryan Zamo, and his now fiancé, kissing at The Equality House located across the street from the churches property. The picture was shared with fellow church members, and after the massive commenting and sharing, it quickly become a 'trending' top story on Instagram.
Ryan Zamo, the CEO of his own organic skincare company Z Skin Cosmetics, said, 'It really didn't bother me that much. We thought it was actually funny that it was becoming so popular, but neither my fiancé nor I are the types to retaliate, it wasn't anything to be up in arms about. We actually sent them a package with some of our Z Skin Cosmetics anti-aging, acne and hair products, after all they did drive massive sales for our site, it's the least we could do."
If they knew it would happen or not, the controversial commenting and shares on the gay 26-year-old entrepreneurs photo has resulted in a massive influx of sales, proving the power that social media presence can have on on-line sales.