Cast of New Netflix Series '100 Humans' Gives First Look Into Season One
Press Release
•
updated: Mar 3, 2020
Cast members including Emmy-winner Ryan Zamo sit down to give an in-depth insight into what to expect from season one of the newest Netflix series.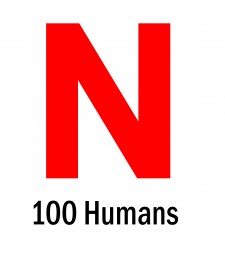 LOS ANGELES, March 3, 2020 (Newswire.com) - ​Netflix has made its way into reality TV over the past year, and the networks' newest show "100 Humans" is set to premiere March 13, 2020. Since little is known about the new show, reviews for the Netflix original are sparse. "Its obviously going to be tough for critics to anticipate the plot of the show since it's our first season," said Emmy-winning actor Ryan Zamo.
"100 Humans," according to Netflix, is a science-based show that will answer questions about human nature. Spotlighting all walks of life, the show takes 100 participants through multiple trials, attempting to find the answers to questions many people wonder about. Zamo said, "If you've watched 'Brain Games' on Discovery, it's something like that, except way better. And why is it called 100 humans? Because using 100 people is the best way to get an accurate percentage. For example, one of the experiments tested memory, but the twist is that we were separated by age groups. We were all shocked when we found out the age group with the best memory, so I'm sure viewers will be too."
When asked about the taboo around actors doing reality shows, especially Emmy Award winners, Zamo said, "It's not your typical reality show. They also never addressed us by name. I was just referred to as 'Human Number 82.' Plus, I really don't think it'll hurt my career by volunteering to answer the most sought out questions." Outside of his acting career, Zamo also owns an organic skincare company, Z Skin Cosmetics. "I went into it just saying I was a business owner. I wanted people to connect with me on a personal level."
Other cast members include teachers, stay-at-home moms and almost anyone else found in society. Kashuna Little, a comedian who participated, said, "It was a blast and eye-opening. We really didn't know each other's names until the end of filming. I think this was done to stop biased opinions. It worked on me. For example, I was #19 and I didn't find out that human #82 was Emmy Award-winner Ryan Zamo. Overall, I would say it was grueling, exhilarating and the best experience of my life." Another cast member, Tyanta Snow or "Ty," is a gospel choir director. He said, "I loved the anonymity of the project. I was actually able to do my own experiment and come out of the closet. It made me realize everyone would treat me exactly the same."
Using everyday members of society from all walks of life, the new series will offer insight into frequently asked questions by ordinary people. The 10-episode series premieres March 13 on Netflix.
Source: Ryan Zamo
Additional Links