Hand Sanitizer Price Gouging Gets E-Commerce Store Shut Down
Press Release
•
updated: Apr 4, 2020
It was an online bloodbath last week for the organic skincare company Z Skin Cosmetics. The brands hand sanitizer price caused outrage among social media users, leading to the e-commerce store to become shut down and banned.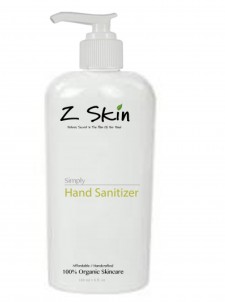 LOS ANGELES, April 3, 2020 (Newswire.com) - ​​​​​​In the wake of the current COVID-19 global health crisis, items like medical masks, disinfectants, and hand sanitizers have become scarce. But even after Z Skin Cosmetics had shipped thousands of hand sanitizers to happy customers around the world, an innocent post about the brand donating products sparked absolute outrage last week. The e-commerce store was soon shut down and banned by Facebook for "taking advantage of a crisis" after thousands flagged and reported the post for price gouging.
The 30-year-old behind the brand, Ryan Zamo, told us, "It's unfortunate actually. All we did was post a picture of our Simply Hand Sanitizer saying that we're donating bottles to local hospitals and health care workers in need, we linked it back to our site, so people would know what it was." But as the old saying goes, no good deed goes unpunished, "It literally caused an avalanche of angry comments from thousands of people. Suddenly, we're being accused of price gouging and being told we're terrible for trying to take advantage of people, all because we sell our hand sanitizer for $9.99," said Zamo. Shaken by the uproar of the situation, he added, "I started this company to help others, and that's why I was so disappointed by the reaction I was getting. Honestly, selling our sanitizer for the current price is barely covering production cost, we just wanted to make it available because we know it's hard to find. I spent more time deleting angry comments than working last week."
The barrage of backlash didn't stop on Facebook though, the angry comments spilled out onto other social media platforms, and comments even started appearing on old news articles and blog reviews about the brand. "I understand that the price may be high for a large brand like Purell, but we're a small business, and unfortunately, we don't have the means to get our prices that low," the 30-year-old added. Last week it was officially made illegal to price gouge during the current pandemic, which is classified by raising a products price over 10%. Zamo commented, "We actually lowered the price of our hand sanitizer two weeks ago. The average item on our site has always been $18, so it seems a bit backwards to suggest that the product being price gouged costs $9.99."
With the combination of deleting the original post, the company's track record with Facebook, and the 5-star-reviews, Zamo said he hoped it would help his argument to Facebook to reactivate his selling account. But as of now they're still banned.
For more information:
https://zskincosmetics.com/collections/complete-systems/products/simply-sanitizer-6-oz
Contact:
Mike Nore - Nore.Marketing@ZskinCosmetics.Com
Source: Z Skin Cosmetics
Tags
Additional Links