Entrepreneur Behind Z Skin Cosmetics Lands on New Season of 'American Idol'
Press Release
•
updated: Mar 9, 2018
Confirmed on the American Idol twitter page, the 28-year-old CEO has landed a spot on the reboot of the iconic TV show 'American Idol'.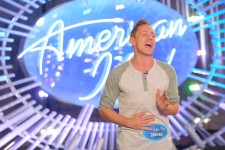 Los Angeles, CA, March 9, 2018 (Newswire.com) - ​After the farewell season 2 years ago on Fox, 'American Idol' is set to return again this Sunday on ABC. Creating stars like Kelley Clarkson, Carrie Underwood, Jennifer Hudson and so many more, the TV show attracts millions of viewers every season.
Ryan Zamo, the founder of the organic skincare brand Z Skin Cosmetics, was highlighted on the official Idol Twitter page last night, confirming his coveted spot on the hit show. Though there are no details on his audition or how far he made it, the founder of the organic skincare brand seems to be winning over fans already.
Taking a hiatus from his singing career 4 years ago to work on his skincare brand, Ryan Zamo had a successful career in music before starting Z Skin Cosmetics. With 3 albums, hit singles and a country wide tour, Zamo decided to step back into the music world when the show returned, saying, "I love music and I love singing. I figured it was my last shot since the age cut off is 28, so I decided to just try out. It's been one of the best decisions I have ever made."
With sales hovering around $1 million in revenue since launching just 3 years ago, Zamo has taken his skincare brand Z Skin Cosmetics from his kitchen and turned it into an internationally selling brand of products. The skincare brand is known for its affordable, 100% organic, handmade, organic skincare products, Zamo also mentioned, "Being a star in any industry is the same thing. Whether its skincare, music, acting or whatever it may be, you need to be a good business person. You can be better than Whitney Houston, but if you can't sell a record, nobody cares. That's the advantage edge that I think I have, I have turned my skincare brand into a huge business…and I did it all by myself. No employees or help from anybody, and if I can do that with such a small company, I know I can dominate the competition this season too." The 28-year-old dubs himself as a "Talentprenuer", outside his skincare company and music career, Zamo is also a successful actor, producer and writer. Just last year the rising star won his first Emmy Award for his TV series' Back Stabber'.
Z Skin Cosmetics has recently been featured in multiple 'Glam Bags' by the subscription service 'Ipsy', as well as many major magazines and press outlets. Although no further details such as dates or episodes have been released on Zamo's appearance, 'American Idol' premieres this Sunday March 11th at 8pm on ABC Network.
For more information on Z Skin Cosmetics visit: ZskinCosmetics.Com
Contact: Michael Nore​, Nore.Marketing@zskincosmetics.com
Source: Z Skin Cosmetics
Tags
Additional Links