WeeTect Hockey Visor Passed 60 Seconds Anti-Fog Testing Complaint With ECE22.05 and EN168
Press Release
•
Apr 6, 2016
WeeTect hockey visors (WHVs) have passed a 60 second anti-fog compliance tests as stipulated by the ECE and EN quality testing criteria.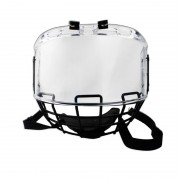 Shanghai, April 6, 2016 (Newswire.com) - WeeTect hockey visors (WHVs) have passed a 60 second anti-fog compliance tests as stipulated by the ECE and EN quality testing criteria. Speaking at a function in the main factory in China, Taylors Lei assured end users that the visors exceeded requirements of the ECE22.05 and EN168 standards which are only 30s.
"This is an important milestone that we have reached today in our quest to maintain high standards in the industry and working with BSCI to ensure consistency in all our products," said Taylor Lei. "We also believe that routine testing and quality verification is a crucial process for all our ant-fog products."
Last year, WeeTect introduced a new testing laboratory that aimed to improve the quality all their anti-fog products. ECE22.05 and EN168 certification implies that, all WeeTect anti-fog products will be subjected to:
1. Routine tests and quality verification of all anti-fog products. It will also involve annual audits of the entire manufacturing process. This will be conducted by the WeeTect quality assurance team and center for standardization.
2. Random tests for each manufactured anti-fog products.
ECE22.05 and EN168 certification standards
These are the most common European standards. A certification implies that WeeTect hockey visors have gone through rigorous test alongside the recommend ASTM standards.
The EN168:2002 replaced the BS EN168:1995. It is a universal test conducted to verify the following key aspects:
1. Degree of eye protection
2. Mechanical protection
3. Performance.
EN168:2002 is an advanced anti-fog testing criteria that quantifies the performance of all anti-fog coating. This also comes at a time when WeeTect has also ventured in other anti-fog options such as dual action and scratch resistant anti-fog coating.
WeeTect hockey visor passed the 60 seconds ECE22.05 and EN168 standards meet the following performance criteria:
1. They are tested in all weather conditions and certified to guarantee optimal performance. This is regardless of the region. Thus, WeeTect hockey visors can be used in both Europe and North America.
2. Hockey visors remain clear even when hockey players transition between warm and cold environments. They don't fog when subjected to sudden change in temperature.
3. The effectiveness of anti-fog components, which are 20 times long-lasting. They don't diminish easily.
"I can confidently call this a re-engineered hockey visor with a reliable and durable anti-fog solution," said Taylors Lei. "You don't need to worry about cleaning the visor, it will not lose its anti-fog properties."
Complying with the ECE22.05 and EN168 is a clear indication of the company to commit to quality manufacturing process of the WeeTect hockey visors (WHVs). The test results are based on a number of comparative tests conducted with the company's laboratories and independent laboratories.
About WeeTect Material Limited
WeeTect Material Limited's mother company WS plastic lens has been in this industry since 1993. The company has invested in a number of face safety gears and anti-fog solutions. By 1998, they had delivered their first 1 million visors besides investing $3 million for a military face shield. WeeTect unveiled different anti-fog solutions for foggy lens, speedometers, instrument cluster and IP cameras.
Contact:
WeeTect Material Limited
E-mail: sales@weetect.com
Web site:
Related Media
Related Files
Additional Links