WeeTect Develops Co-Molded Goggle Lenses With Both Photochromic and Polarized Features
Press Release
•
updated: May 8, 2017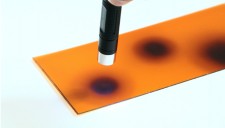 Shanghai, China, May 8, 2017 (Newswire.com) - WeeTect, a global leader in manufacturing and supplying goggle lenses, today announced that the company has started developing goggle lenses with photochromic and polarized features. Currently, WeeTect is one of the most trusted goggle lens manufacturers in China that use modern technology to improve vision and safety.
"Today marks yet another groundbreaking milestone in our quest to protect people by pursuing safety; over the past years, WeeTect has introduced superior anti-fog and thermoformable anti-scratch coatings," said Mr. Taylors Lei, WeeTect's Product Manager. "With our self-tinting lenses and the ability to reduce glare, WeeTect is convinced that blurred vision will certainly be a thing of the past."
Developing co-molded goggle lenses with both photochromic and polarized features aims to make WeeTect business partners and OEM clients more competitive. Not many companies have adopted this technology.
This is a result of years of research and quality testing of these new goggle lens technologies.
Features of WeeTect Goggle Lenses with Photochromic and Polarized Properties
The notable features of these new developments in goggle lenses include:
Photochromic technology: WeeTect offers co-mold photochromic lenses with one of the quickest tinting effects in the market. The goggle lens begins to tint on exposure to a certain threshold of ultraviolet radiation (sunlight).
The company has adopted its uniquely modified technology called WeeTect Photochromic Technology (WPT).
It is a process that involves concurrent injection of polycarbonate material and photochromic substrates into a mold. This produces a goggle lens with a laminated structure where the photochromic ingredients are embedded in the polycarbonate material.
The WeeTect Product Manager has expressed his optimism on co-molding technology since it will prevent degradation of the photochromic ingredients. It also offers inherent flexibility to the shape goggle lens to any shape.
Since the company holds the know-how of the co-mold photochromic technology, it can combine it with other surface treatments such as anti-fog coating and anti-scratch coating.
Polarized features: WeeTect has adopted polarization as a way to reduce glare that is caused by the bouncing of light from other surfaces. According to a report published by WeeTect, this mechanism will improve vision in goggle lenses while reducing the effects of harmful ultraviolet lights.
WeeTect has adopted a special chemical filter that is used alongside the photochromic ingredients to absorb horizontal light waves while allowing vertical waves to pass through.
This new development aims to improve safety of motocross goggles, ski goggle and dirt bike goggles, amongst others.
The OEM businesses can now order for these newly developed co-molded goggle lenses with both photochromic and polarized features.
Availability
Clients can order WeeTect goggle lenses with both photochromic and polarized features directly from the company's official websites, both English and Spanish.
About WeeTect
WeeTect Material Limited manufacturers lenses and visors for OEM businesses. Since 1993, the company has invested in R&D, producing a range polycarbonate coating solution.
It has a line of products such as: visors, photochromic lenses, face shields, welding helmets, mirrors and anti-fog solutions — with the most recent being the WeeTect goggle lenses with both photochromic and polarized features.
For more information:
Please visit: https://www.weetect.com/goggle-lens/
Contact:
Source: WeeTect
Related Media
Related Files
Additional Links