Wayken Releases a New Automotive Prototyping Machine
WayKen is an expert in automotive prototyping and enjoys working to create the perfect automotive part prototype, from proof of concept design to mechanical component engineering test, and exterior lighting prototypes to interior component prototypes.
Press Release
-
updated: Oct 16, 2018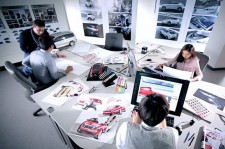 SHENZHEN, China, October 16, 2018 (Newswire.com) - A world where most of the work is automated is what people are building, where working won't have to take much time and the manpower usage will be minimized. Efficiency and effectiveness are manufacturer watchwords when it comes to automotive prototyping.
Automotive Prototyping Machines Accelerate Development Of Motor Components:
The automotive industry, like every other lucrative industry, is a composite and large industry. However, it is faced with a lot of pressure as it requires constant design looping, and the development of new design is also paramount. Therefore, the automotive design and development is a long process; fast, effective and efficient prototyping is a prerequisite cross-overhead for it. Automotive prototyping machines represent a germane step in the establishment process between the first product design and last production run. Automotive prototyping machines not only play important roles during the design establishment processes but also ensure that components are produced with the best and most compatible material and also evaluate the manufacturing process.
Easy usage for engineers and engineering related industries:
It should be noted that automotive prototypes generally are essential components that allow engineers to figure out the strategy to employ when making a new product appeal to customers and to prove that the value of a design to investors and potential customers can be more than it may seem on the outside. Automotive prototype production also assists in a fast turnaround time for vehicle production and building of its components. Softwares have been designed for easy usage by end users and these softwares do not require any complex technical experience whatsoever. The prototype machine has an all-around sensor which helps to detect faults and other hazardous mishaps that might serve as a hindrance to vehicles. Most of the prototype machines are currently in the laboratory and are in a confined environment undergoing a series of tests. 
Optical Component Prototypes Also As An Important Aspect To Automotive Prototyping: Headlamps
The flexible and proactive way of working provided by the automotive machine allows full support of lighting automotive development projects, from the mechanical part design aspects to the photometric development engineering test which shows car lamp projects. With more improvement technically, the prototype is capable of processing different kinds of inner lens, outer lens, light pipes, reflectors, flat guides and massive guides in any given shape which requires a 3, 4, or 5-axis CNC milling. Even the latest diamond machining technology by single point diamond machining or turning (SPDM or SPDT) all depend solely on the automotive prototype machines.
For more information on what we do, visit:
https://www.waykenrm.com/industries/automotive-prototyping
Rapid Injection Molding for Low-volume Production in Automotive Industry:
Rapid injection molding provides a much better choice for carmakers and their suppliers needing low-volume molded components. It can not only produce hundreds of production-grade plastic components for validation tests close to the final component but also provides on-demand production of end-use component for low-volume production.
In general, automotive functional prototype serves to copy the mechanical function, thermal properties of the end use product and electrical performance. They also help to create a more advanced prototype of working mechanisms to assess the fits and forms to make sure the components fit. The machines can also be used to measure, check design errors and compare the dimensional differences and tolerances acceptable. Automotive prototyping has been adopted in virtually all automotive industries, including BMW, SKODA, CHEVROLET and the likes.
TO KNOW MORE, VISIT: https://www.waykenrm.com
WAYKEN RAPID MANUFACTURING LIMITED
SHENZHEN WEIKE RAPID PROTOTYPING TECHNOLOGY CO. LTD.
Factory Add: Penglongpan Hi-tech Park, Dafu Rd, ShenZhen, China.
Phone: +86 755 2373 1920 Mobile:  +86 136 0962 8044
Follow us:  FACEBOOK: https://www.facebook.com/waykenrm
INFO@WAYKENRM.COM
Source: WayKen Manufacturing Limited
Share:
---
Categories: Engineering
Tags: automotive parts prototype, automotive prototyping, prototype headlamps, prototyping headlights
---