Warrior Community Integration Model Proving Successful
93 Percent of Warriors Positively Impacted through Community Integration Support
Press Release
-
updated: May 25, 2017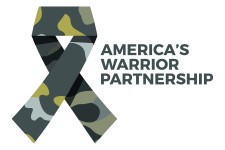 Washington, D.C., May 25, 2017 (Newswire.com) - Outcomes are proving that when a community improves collaboration to embrace its veterans, the impact on veterans and the communities they live in is overwhelmingly positive. America's Warrior Partnership's third annual Community Integration Survey illustrates that in communities where coordinated, proactive outreach to warriors occurs, 93 percent of veterans feel greater satisfaction and believe that their community cares about their well-being — which is nine percent higher than last year.
"Our nation's warriors are looking for relationships and ongoing connections within their community when they become veterans," said Jim Lorraine, president and CEO of America's Warrior Partnership. "With coordinated outreach, you find veterans who are looking for more than assistance with an immediate need; they are looking for opportunities for greater engagement within the communities they live in. When communities embrace their veterans proactively, it benefits everyone involved: The veteran feels an increased sense of well-being, and the community benefits through volunteerism, connectivity and active participation of the veteran."
The survey found that veterans are not seeking the urgent assistance that may be expected, but rather resources such as recreation (51 percent), access to health benefits (47 percent), connections with other veterans (45 percent), access to new employment (41 percent), enrollment in health benefits (37 percent) and volunteer opportunities (35 percent). Furthermore, after an increase in follow-up communication and enhanced engagement efforts, there was an eight percent increase in veterans feeling more connected to their communities in 2017 over 2016. Veterans who are engaged with their community at least once a week or more are 23 percent more likely to feel connected to their community than ones who were engaged just a few times a year.
This year, the survey included the Adult Hope Scale, a proven method of evaluating hope through objective and subjective measurements. The survey revealed that 53 percent of veterans polled scored as "thriving" or "feeling most hopeful," while 32 percent scored as "struggling" or "seeking guidance," and 14 percent scored as "stuck" or feeling "most hopeless." Indicating that Community Integration is effective in engaging veterans, 48 percent of those thriving regularly participate in community events, whereas 32 percent of those struggling participating in community events, and two percent of those stuck participate. One of the most dramatic findings of the 2017 survey confirmed a 2016 survey finding that the need for transportation was a greater contributing factor to hopelessness (stuck veterans) than housing, employment, or access to healthcare.
"Our goal is to help create a high quality of life for every veteran in every community," said Lorraine. "Impact, such as providing transportation or connecting veterans to volunteer opportunities, is extremely important, but just as important are outcomes, which is when we can increase an overall community's ability to serve and engage. This can be a culture shift for some communities and it takes time, but we are seeing the positive effects that this collaborative, comprehensive approach has on our nation's warriors for the long-term."
America's Warrior Partnership's Community Integration model empowers communities through training, mentorship, and structure to conduct proactive outreach by connecting existing resources and providing tools to create stronger collaboration. Through this approach, its five affiliate communities have collectively impacted more than 33,000 individual warriors in three years. Affiliate communities include the Panhandle Warrior Partnership through 90 Works in Pensacola, Fla., Tierney Center for Veterans Services through Goodwill Industries of Orange County, Calif., Palmetto Warrior Connection in Charleston, S.C., Veterans One-Stop Center of Western New York in Buffalo, N.Y., and Upstate Warrior Solution in Greensville, S.C. The survey was conducted within the affiliate communities and included 939 survey respondents, statistically significant with a three-percent margin of error.
About America's Warrior Partnership
America's Warrior Partnership is committed to empowering communities to empower veterans. We fill the gaps that exist between current veteran service organizations by helping nonprofits connect with the veterans, military members and families in need: bolstering their efficacy, improving their results and empowering their initiatives. America's Warrior Partnership is a force multiplier for warrior community integration that enhances communities where great Americans choose to live and contribute. For more information on the organization and how to get involved, visit AmericasWarriorPartnership.org.
###
Source: America's Warrior Partnership
Share:
---
Categories: Non Profit, Public Sector, County Government, Military and Defense, Federal Government
Tags: community, education, homelessness, Memorial day, military, outcomes, veterans, volunteer, warriors
---