Velocity Announces New Pipeline Integrity Management Consultant for Inspector Education Development
Bret Bollich, an API 1169 certified pipeline inspector, is the newest edition to a growing team of industry experts at Velocity Training. Bret will be responsible for the development of field scenarios & process management training for pipeline integrity management, as well as serve as an educational consultant & subject matter expert for inspector training programs.
Press Release
-
updated: Feb 15, 2017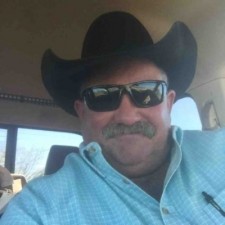 Houston, Texas, February 15, 2017 (Newswire.com) - Velocity Training (VTES™) announces a significant development in their inspector training program by securing the talents of Bret Bollich, an industry expert and API 1169 certified inspector. By bringing Mr. Bollich into their pipeline inspector training program, Velocity Training hopes to develop and deliver comprehensive inspector training in areas such as hydro-static testing, pipeline integrity management, and several others. 
While Bret Bollich's primary role will be new development, he will also serve in the capacity of consultant in regards to process management and the ongoing API 1169 training program. It seems as though Velocity chose correctly to advance their training program to new heights as other industry professionals, such as Ruben Quartana has this to say: "Mr. Bret Bollich is a man that leads by example and expects no less than that of his staff. His common sense approach to issues regardless of severity is always the same--Do it right or don't do it at all. Simply by having him on the job, the project is given exemplary leadership that promotes exemplary craftsmanship. Clients need someone whose integrity is beyond reproach and that person is Bret Bollich. He will turn over a pipeline that is efficiently operable and safe to the public, at large which the public is the priceless commodity in this whole equation." 
The industry will surely look forward to what Bret Bollich has to offer in terms of his professional knowledge base and decades of experience. 
More About Velocity Training (VTES™)
How long has Velocity Training been involved in the offering of 100% on-line API 1169 exam preparation courses? Their senior instructors and subject matter experts (all former inspectors with extensive backgrounds) spent nearly a year developing the course material before becoming the world's first on-line training platform for the API 1169 in early 2015. Since that time, they have released many updates and revisions to adapt to changes in the API 1169 requirements. A new release is slated for deployment onto its sophisticated learning management system in early 2017. "We expect to add more in-depth training tools developed to adapt to more learning styles," says Jessica Krueger, Senior Account Manager for the U.S. & Canadian Divisions at Velocity Training: Education Solutions. 
Answering the industry's need for better exam training has also led the Velocity Training team to begin offering API 1169 instructor-led classroom training combined with their on-line supplemental training; creating a blended learning tool capable of extending the depth of retention for inspectors. Either option inspectors choose, will significantly improve their chances of successfully passing the API 1169 Pipeline Inspector certification exam. 
Major organizations, in the United States, Canada, and Australia, that offer inspection resources to the oil & gas pipeline transportation companies, have teamed up with Velocity Training to assist their inspection staff and ensure they have the resources to prepare themselves for the exam. The ultimate goal is that they have the certified staff ready for when the industry will implement the API 1169 requirement across all projects.
Source: VTES - On Demand Inspector Training
Share:
---
Categories: Business Development, Educational News, Energy, Growth and Expansion, Administration and Management, Quality Control, Vocational; Training
Tags: API, education, energy, gas, inspection. pipeline, integrity, management, oil
---