Vela Taps Broadcast Sales Veteran Jim Skupien for Key Role
Skupien adds expertise and extensive industry relationships to complement Vela's comprehensive set of solutions for broadcast, cable, OTT, programming, content creation, news and live sports customers.
Press Release
-
updated: Mar 22, 2019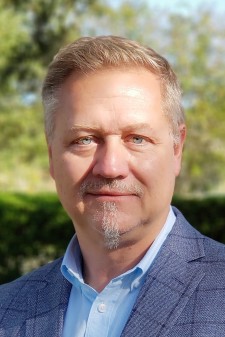 CLEARWATER, Fla., September 27, 2018 (Newswire.com) - Vela Research, a leading provider of solutions for a comprehensive array of solutions, including compliance monitoring, multi-viewing, 24x7 logging and file-based/live QA/QC announced today that Jim "Skup" Skupien has joined Vela as Director of Strategic and Regional Sales.
Skupien has been presenting and selling industry-leading technology solutions to the Broadcast Television/Cable market for over 30 years. This considerable industry knowledge and his vast network of contacts including many engineers and top managers at stations and station groups throughout the US will help him to make an immediate impact representing Vela.
"This year has already presented remarkable interest and strong sales-growth of our multi-purpose, industry-leading Encompass system…" said Ken Rubin, VP of Worldwide Sales, "the addition of Jim with his market experience and industry connections will allow us to help even more stations and broadcasters." Rubin continued, "Having previously worked with Jim, I've seen firsthand how effective he is, and we are delighted to welcome him on our team in this important direct-sales role."
Before joining Vela, Skupien managed Channel Development at AWS Elemental and over his career has been a top sales performer at Grass Valley/Miranda, Omneon, SeaChange, EMC, Tandberg, and Quantel.
Skupien commented, "I am excited to join Vela's exceptional team that has taken their nearly 25-year legacy of quality products and customer prioritization and developed the absolute best-positioned system in the compliance monitoring and logging space.  The fact that the latest version of Vela Encompass does so much at an extremely affordable price makes it immediately attractive to every station, station group, and MVPD that sees it."
About Vela:
Founded in 1994, Vela is the fastest-growing provider of compliance monitoring & logging systems in the US. Its flagship product Encompass provides 24/7 original and proxy content monitoring, logging and recording with extensive QoE/QoS Transport Stream analytics and alerting features. Its unique GPU-accelerated architecture enables advanced features including local, browser, and iOS/Android-accessed multi-viewer/video walls with advanced features such as rating graphs with corresponding content, as-run logs for internal ad-verification, competitor ad-identification via audio-fingerprinting, and HLS creation for OTT repurposing.
Other Vela products include ArgoNavis multiviewers & content QA/QC systems, MediaAdvantage playout and Titan disaster recovery platforms, and Quantum high-density monitoring, compliance & logging systems as well as its successful legacy of encoders, transcoders & decoders.
For more information on Vela and their Encompass solution, visit www.vela.com, www.vela.com/encompass.html.
Press/Sales Contact:
Ken Rubin
Vice President – Worldwide Sales
407-506-3600
KRubin@Vela.com
Source: Vela
Share:
---
Categories: Broadcasting
Tags: AirCheck, Broadcast Television Technology, Compliance Monitor, Logger, Media Logging, MultiViewer, Proxy, Transport Stream Analysis, Vela, VelaEncompass, Volicon, Volicon-Replacement
---