Tracy Connors Joins Vela to Offer Smart-Logging Volicon-Replacement Solutions in the Southeastern US
Press Release
•
updated: Apr 15, 2020
Third sales hire in 90-days extends Vela global expansion, including local EMEA presence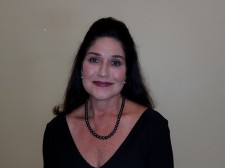 CLEARWATER, Fla., April 15, 2020 (Newswire.com) - Vela, the leading provider of Volicon-replacement systems for broadcast, television and MVPD organizations, has named Tracy Connors to lead Southeastern United States sales activities and manage select strategic accounts.
Tracy joins Team Vela as they continue their explosive growth, following strong 2019 results that saw over 400 TV stations make the move to Vela, including half of the major U.S. Station Groups and a number of major non-broadcast Media companies worldwide.
She is the third of three recent sales hires and completes the staffing of Vela's worldwide sales team. The two other recent additions are: Kevin Lichtman taking over Northeastern U.S. and Latin America Sales and Justin Lello filling the EMEA Sales Director position. Both Lichtman and Lello are sales veterans with relevant experience that allows them to be immediately effective for Vela.
Over the past six years, Connors managed Southeastern U.S. Sales at Digital Broadcast, Inc. and has extensive Advertisement Sales experience prior to that. Tracy brings a comprehensive understanding of Vela's largest customer-base, based on working at WJHG-TV in Florida, five years as Sales Manager and five years as President/General Manager.
"We are delighted to have Tracy join our team," said Ken Rubin, VP of Worldwide Sales at Vela. "During this time of uncertainty, 26-year-old Vela is a strong, reliable, and capable U.S.-based innovator, technology leader and partner to our Broadcast and Media operators. Tracy's energy, enthusiasm and commitment to her customers' success are a perfect match with the Vela team."
"I am thrilled to join Vela and look forward to introducing the feature-rich and versatile Encompass and Luna solutions to the broadcast and cable customers I have worked with throughout my career," said Connors. "I am convinced that Vela's Smart Logger systems offer the most advanced, comprehensive, feature-rich and workflow-enhancing solutions available to Broadcast and Media companies worldwide. The entire Vela organization is deeply committed to customer support and customers' success with their products – something that was very important in my decision to join the team."
Despite the challenges of coronavirus, Vela continues to extend its lead as the preferred Smart-Logging and Volicon replacement solution, operating at a high level of efficiency. Over the last 90 days, Vela Manufacturing has shipped systems to fully equip two major US station groups, and Vela Support continues to provide highly responsive support to customers, responding to 100% of customer requests within 15 minutes and addressing over 90% of requests on the same day.
Vela's systems provide compliance monitoring, multi-viewing, 24x7 logging, AirChecks, competitive station monitoring & analytics, newsroom, OTT monitoring, social media integration, and significantly more capabilities that provide many unique Vela-only benefits.
Source: Vela
Additional Links