Treats to Help Entrepreneurs Start a Successful Company by Brandon Frere
Press Release
-
updated: Oct 31, 2018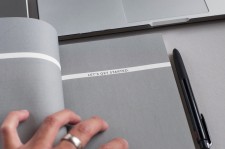 PETALUMA, Calif., October 31, 2018 (Newswire.com) - Many entrepreneurs feel that they need to learn everything before they start their business. By focusing on great advice like "build a great team, make something that customers want and save money wherever possible," a new business may be able to prosper. The question is, how does an entrepreneur do that? Brandon Frere, founder of Frere Enterprises and other ventures, would like to help out entrepreneurs by sharing a path and a few treats for entrepreneurs eager to start their business.
"The most important thing at the beginning is to stay boring and do the work, build the brand, customer service and sales," said Frere. "Aside from these steps, I hope that entrepreneurs understand the other steps that occur when creating a business."
Below are a few of the steps that might occur when an entrepreneur starts their business and a few tools that might help.
First, without customers who are interested, why start the business at all? An ideal market has a niche market of a few passionate people who aren't being catered to but who can benefit from diversity and massive expansion. LinkedIn is a good example because it was loved by recruiters before it expanded to different business verticals, effectively making it the Facebook of business.
The idea that forms a business comes from a guess about the market. As an example: "Other businesses in my target market sell to other businesses, but the market could be streamlined to improve the lives of freelancers, who I believe will continue to grow as a market."
Is the idea good enough to attract a few dedicated people to commit to making a minimum viable product or service to test it? Execution may matter more in the long run, but the idea needs to be good enough to get others involved with it.
Having a vague business model may be wise at this early point. A business model outlines many aspects of a business, including
the value a business produces;
the customers;
the distribution channels;
how to get, keep and grow customers;
the revenue stream;
the assets that are required to make the business work;
the key partners and suppliers;
the most important activities that make the business work; and
the costs of all of these different factors. 
The template at Strategyzer may provide a good framework for developing a customized business model.
Finally, the fundamental strategy layer is managing capital. Usually, if there is an audience for the market, there should be some method of capitalizing on that market. Y Combinator, Floodgate and angel investors could be used to secure capital, get training and connect entrepreneurs to a community of different founders. The templates found at SeriesSeed may be useful when proposing funding to venture capitalists.
When things start getting up and running, the founder's role may always be about capital — acquiring capital, making sure the product is working very well for the users and hiring, which requires capital. Each of these requires different skills. In order to do all these things at once, an entrepreneur should get used to specializing in being a generalist. It's impossible to know how to do everything, so an entrepreneur needs to learn how to judge which fires they can just let burn.
"With the right focus, entrepreneurs may be able to achieve the success that they desire," said Frere. "I hope that many entrepreneurs find what they need to create the business of their dreams."
About Brandon Frere
Brandon Frere is an entrepreneur and businessman who lives in Sonoma County, California. He has designed and created multiple companies to meet the ever-demanding needs of businesses and consumers alike. His website, www.BrandonFrere.com, is used as a means of communicating many of the lessons, fundamentals and information that he has learned throughout his extensive business and personal endeavors, most recently in advocating on behalf of student loan borrowers nationwide.
As experienced during his own student loan repayment, Mr. Frere found out how difficult it can be to work with federally contracted student loan servicers and the repayment programs designed to help borrowers. Through those efforts, he gained an insider's look into the repayment process and the motivations behind the inflating student loan debt bubble. His knowledge of the often confusing landscape of student loan repayment became a vital theme in his future endeavors, and he now uses those experiences to help guide others through the daunting process of applying for available federal repayment and loan forgiveness programs.
BrandonFrere.com
Source: Brandon Frere
Share:
---
Categories: Entrepreneurship
Tags: do the work, entrepreneurship, small business, startup, success, treat
---