Trans Tik-Tok Sensation, Model, and Artist Britney Manson Releases Latest Single
Press Release
•
Aug 14, 2023
Britney Manson releases "Fashion" to inspire her fans to imagine themselves as their own It Girl.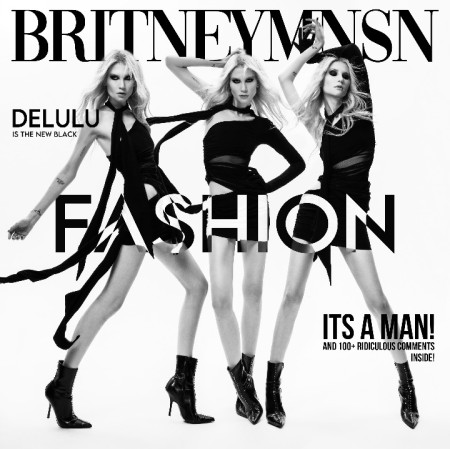 WARSAW, Poland, August 14, 2023 (Newswire.com) - Celebrated transgender model and artist Britney Manson announces the highly anticipated release of her newest provocative single, "Fashion." This track marks a significant milestone in her artistic journey as she expands her creative horizons from fashion runways to the music world.
Britney Manson, who began her modeling career at the age of 12, has captivated audiences worldwide with her outgoing unapologetic personality and famous how-to-catwalk videos on TikTok, where she has amassed 1.5 million followers. Originally from Estonia, she has walked the runways of London Fashion Week, Berlin Fashion Week, Paris Fashion Week, and Milan Fashion Week, challenging norms and advocating for greater inclusivity in the fashion industry.
With her recent venture into music, Britney aims to amplify the voice that she struggled to find growing up. "Music is a perfect way to be heard by people. When you turn what you've been saying for so long into art, people can finally hear you," Manson expressed. Through her songs, Britney seeks to foster a sense of acceptance and empowerment.
Combining pop synth with explicit lyrics, "Fashion" explores themes of self-expression, imagination, and style. The song is about dreaming big. Growing up as a transgender child, Britney lived in her own world and daydreamed to cope with adversity, imagining herself a superstar. "I want everyone to listen to this song and imagine the possibilities for themselves. I want them to think of themselves as their own sexy It Girl, like they're the most fashionable supermodel on Earth."
"Fashion" was released by The Orchard, a subsidiary of Sony Music, and is now streaming on Spotify. It follows the release of her singles "MODE-L" and "Everyone (I'm Stuck)." All three will be featured on her upcoming album, slated for release later this year.
About Britney Manson:
Britney Manson is an Estonian transgender model, artist, and Tik-Tok sensation who transforms her life experiences into art. Her commitment to promoting acceptance and diversity has earned her recognition and admiration globally. She has sauntered down the runways of Berlin, Milan, Paris, and London, and has amassed a significant following with her how-to-catwalk videos on TikTok and lively impersonations of other models. She is currently signed with Elite Models NYC.
Source: Britney Manson, artist