The Packaging Company Awarded Exclusive Trademark License Merchandising Agreement to Use Award Winning Slogan 'Packaging Solutions Start Here ®'
Press Release
-
updated: Jun 18, 2019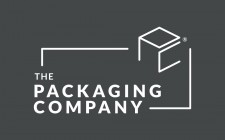 TORONTO, June 18, 2019 (Newswire.com) -  Leading North American, online packaging supplier The Packaging Company (TPC), www.thepackagingcompany.com, has successfully secured the exclusive rights to one of the most recognized slogans in the packaging industry.
After a lengthy and extensive review of several thousand submitted merchandising agreement requests to trademark slogan owner Crownhill Packaging, a unanimous decision was made to grant the exclusive rights to TPC.
"We are proud, humbled and honored to be unanimously selected to enter into this agreement with Crownhill Packaging. Each and every day, we strive to ensure that TPC's value propositions help further the functionality and multitude of solutions packaging provides to the marketplace. Whether in marketing as the silent salesman or to augment the unboxing and branding experience … or simply as pure functional shipping protection for clients selling on Amazon, our focus remains to ensure we always have the appropriate solutions for the packaging needs of the North American marketplace."
Olivia Pietersen – E-commerce Business Manager of The Packaging Company
"We established a committee of recognized Packaging Industry experts and champions to vet every single application based on several different levels of merit criteria. Ultimately, we collectively agreed that the organization we felt best epitomized our trademarked slogan from an overall perspective was The Packaging Company,"  stated Ken Wong – Vice President of Crownhill Packaging
Terms of the agreement were not disclosed.
About The Packaging Company
The Packaging Company is a North American-based, award-winning, online packaging solutions provider that not only offers high-quality packaging and shipping supplies but works to make custom branded packaging more accessible to businesses of all sizes. From its intuitive online storefront and eco-friendly products to its dedicated team of customer service and packaging experts, the Packaging Company truly is your e-commerce packaging partner. More information can be found online at https://www.thepackagingcompany.com/
About Crownhill Packaging
Crownhill Packaging is a North American full-service custom packaging provider with packaging design, testing and comprehensive supply services. In addition to package development, prototyping and having ISTA (International Safe Transit Association) Test Lab and Amazon/APASS Certification, Crownhill Packaging is also ISO 9001:2015 registered and equipped to help customers with material neutral solutions to eliminate damage, minimize package dimension, reduce environmental impacts and enhance the most critical part of any e-commerce transaction: the consumer experience. More information can be found online at https://www.crownhillpackaging.com/
Source: The Packaging Company
Share:
---
Tags: Branding, Crownhill Packaging, E-Commerce, Packaging, Packaging Solutions Start Here, Slogans, The Packaging Company
---