The Medill Justice Project investigates Chicago-area case in which the accused didn't pull the trigger but was sentenced to 35 years in a fatal shooting
Press Release
•
updated: Aug 25, 2017
Accountability laws and firearm enhancements in Illinois and nationwide also examined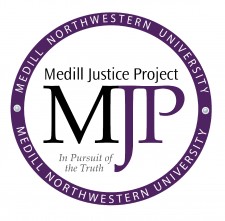 BERWYN, Ill., August 25, 2017 (Newswire.com) - In a 10-week investigation, five undergraduate interns of The Medill Justice Project examine the 2009 case of Ysole Krol, then 19 years old, who is fighting her 35-year prison sentence, maintaining she is not even sure she touched the gun her then-boyfriend used to shoot and kill a man coming toward their car.
The story also examines accountability laws that experts say often fail to distinguish between a bystander and an accomplice to a crime. As a result, even if witnesses to a shooting didn't pull the trigger, they may be held just as accountable as the person who did.
Though sentencing enhancements for firearms are intended to deter crime, experts question whether such measures are effective. Fifteen years of Krol's 35-year sentence were added on because the crime involved a firearm. During Krol's sentencing, the prosecutor told the judge to provide a sentence that would send a message to other potential offenders.
The in-depth story published today is available at www.medilljusticeproject.org.
About The Medill Justice Project
The Medill Justice Project, founded at Northwestern University in 1999, is an award-winning national investigative journalism center that examines potentially wrongful convictions, probes systemic criminal justice issues and conducts groundbreaking research. As journalists, we advocate only for the truth.
Reprints
The Medill Justice Project allows media outlets to republish its stories, photos and videos so long as the material is not edited and The Medill Justice Project is credited in the byline.
For more information:
Prof. Alec Klein, Northwestern University
Director, The Medill Justice Project
(847) 467-4476
alec-klein@northwestern.edu
Amanda Westrich
Director of operations, The Medill Justice Project
(847) 467-5307
amanda.westrich@northwestern.edu
Source: The Medill Justice Project