For the first time in its history, The Medill Justice Project reports from overseas. The U.S. military gives MJP rare access to detention camp in Guantánamo Bay, Cuba.
Press Release
•
updated: Aug 18, 2017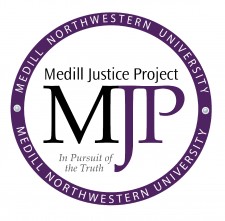 GUANTÁNAMO BAY, Cuba, August 18, 2017 (Newswire.com) - The Medill Justice Project journeyed to the U.S. Naval Station Guantánamo Bay in Cuba to get a rare glimpse of where the United States holds suspected terrorists from across the globe under intense security and opaque circumstances.
In its first international trip, The Medill Justice Project documented images of life for the men held at the most expensive prison on earth and the officers tasked with overseeing their detention. Most detainees remain locked up indefinitely without charge. Over the years, those imprisoned have complained in lawsuits and in the media about being mistreated, accusing their American captors of sexual assault, waterboarding and force feeding during hunger strikes. U.S. military commanders say they treat detainees safely and humanely.
"There are no borders when investigating human rights issues," said Northwestern University Prof. Alec Klein, director of The Medill Justice Project. "Over the past several years, The Medill Justice Project has expanded and drawn attention from abroad. Reporting internationally was the next logical step in our growth."
The video, "The Art of Detainment: Guantánamo Bay, Cuba," and photo essay, "Daylight," is available at www.medilljusticeproject.org.
MJP reporters were given limited access, and photos and video were screened by the U.S. military, which factored in national security and other issues, including safety.
About The Medill Justice Project
The Medill Justice Project, founded at Northwestern University in 1999, is an award-winning national investigative journalism center that examines potentially wrongful convictions, probes systemic criminal justice issues and conducts groundbreaking research. As journalists, we advocate only for the truth.
Reprints
The Medill Justice Project allows media outlets to republish its stories, photos and videos so long as the material is not edited and The Medill Justice Project is credited in the byline.
For more information:
Prof. Alec Klein, Northwestern University
Director, The Medill Justice Project
(847) 467-4476
alec-klein@northwestern.edu
Source: The Medill Justice Project
Tags
Additional Links