The Eustache Institution is Helping Professional Athletes Who Suffer From Post-Concussion Syndrome, Improving Their Brain Function With Neurofeedback Therapy
Press Release
•
updated: Feb 13, 2018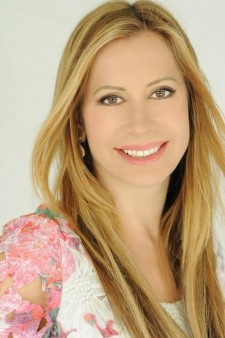 LOS ANGELES, February 13, 2018 (Newswire.com) - Dr. Elena Eustache, the founder of the Eustache Institute, has helped many NFL players and other professional athletes, from boxers to race car drivers, overcome symptoms of post-concussion syndrome (PCS) through Neurofeedback therapy, a non-invasive treatment that has zero side effects. PCS is a serious medical issue that can persist for several weeks or months after trauma to the head or a brain injury. Unfortunately, concussions are extremely common in sports, especially among football players.
"People diagnosed with having PCS have problems sleeping, feel dizzy, experience headaches, anxiety, depression and become irritable, many having extreme thoughts of suicide," said Dr. Eustache. With my PCS patients, during treatment, I conduct a technique called "brain mapping" in order to locate the concussion. Once found, those specific areas of the brain causing the concussion are targeted with specific brain training exercises. Encouragingly, this treatment will alter the brain for the positive, retraining how it functions, creating a healthier more balanced brain. A patient of mine, who played in the NFL during the early 90's, stated that just after a few sessions, he felt as if his brain was reorganized. The fog was lifted, and he had clarity again, something he hadn't felt in years. When he first started treatment, his brain dysfunction was at 40 percent. After 10 sessions his brain function improved 30 percent. With that being said, I strongly believe this type of therapy is precisely what people with PCS need in order to improve their quality of life because it's a highly effective treatment."
People who suffer from post-concussion syndrome would benefit from Neurofeedback therapy.

Dr. Elena Eustache, Neurofeedback Therapy Specialist
At the Eustache Institution, PCS patients are put on a 30-day program that includes Neurofeedback therapy, Hyperbaric Oxygen therapy, and Nutrition therapy, via one of their nutritionist. Recent clinical studies conducted at the institution regarding PCS and Neurofeedback, have proven that this type of treatment will improve brain function, leading professional athletes to once again rejoin their sport, playing more efficiently, or, simply just enjoying retirement with their loved ones, minus the symptoms of PCS.
About Neurofeedback Therapy
Neurofeedback, also called electroencephalogram (EEG), is a highly effective, non-invasive form of therapy with zero side effects that can help those with neurological issues. For example, as a person is treated for a neurological disorder, sensors are attached to their scalp so the patient and the specialist are able to monitor the brain waves through an EEG machine. Immediately, the specialist and the client are instantly provided with the information needed to detect the parts of the brain that aren't working properly or as efficiently in conjunction with the rest of the brain. Furthermore, the specialist is afforded the opportunity to zone in on the specific areas with focused "brain training" exercises, therefore helping the patient retrain their brain to create healthier brain patterns.
About Dr. Elena Eustache
Dr. Elena Eustache has a Ph.D. in Psychology and Cognitive Behavior Therapy and specializes in Neurofeedback Therapy, in addition to being a relationship expert- coach. Dr. Eustache is dedicated to helping her patients live the healthy and successful life they've always dreamed of and deserve.
About the Eustache Institute
Eustache Institute, established in 2009, founded by Dr. Elena Eustache, specializes in treating neurological disorders such as, but not limited to, PTSD, Autism, Alzheimer's, Depression, Anxiety, Addiction, and ALS, with Neurofeedback therapy, Hyperbaric Therapy, and Cognitive Behavior Therapy. The Eustache Institute also offers relationship counseling. You can read more about the Eustache Institute by visiting www.EustacheInstitute.com.
Media Inquiries please contact:
Stacy Sutphen
Director of Creative Content and Media Relations
818-403-5224
EustacheMediaRelations@gmail.com
Source: The Eustache Institue
Related Media