Electromagnetic Pulse Therapy Now Available at the Eustache Institute
Press Release
•
updated: May 28, 2019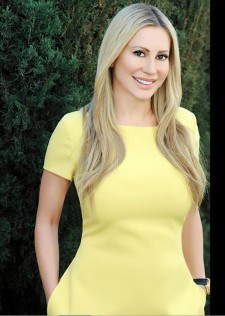 LOS ANGELES, May 28, 2019 (Newswire.com) - Dr. Elena Eustache, the founder of the Eustache Institute, will now offer Electromagnetic Pulse Therapy (PEMF), in addition to Neurofeedback Therapy, and Hyperbaric Oxygen Therapy. PEMF is an FDA approved treatment that uses electrical energy which conducts a series of magnetic pulses through injured tissue where each magnetic pulse induces a small electrical signal to accelerate cellular repair.
"At the Eustache Institute, we feel it's important to raise awareness about highly effective alternative treatments that have zero side effects, are pain-free and drug-free," said Dr. Eustache. "This is why we specialize in Neurofeedback Therapy, Hyperbaric Oxygen Therapy (HBOT), and now Electromagnetic Pulse Therapy (PEMF). This non-invasive, drug-free therapy has been used to improve the health and performance of both human and animals in the United States and Europe for over five decades and can be used to complement other treatment plans and therapies also prescribed by medical professionals."
Electromagnetic pulse therapy can be safely used by all, except for those who have implanted electrical devices like intrathecal pumps, cochlear implants, and pacemakers. PEMF can increase circulation, minimize inflammation, expedite bone healing, strengthen bone density, improve muscle function, and reduce stress and the effects it has on the body. It also improves blood oxygenation, promotes better sleep, enhances mental focus increases cellular energy up to 500%, and boost collagen production. To learn more about PEMF, please visit www.EustacheInstitute.com, and set up your free consultation today.
About Dr. Elena Eustache
Dr. Elena Eustache has a Ph.D. in Psychology and Cognitive Behavior Therapy and specializes in Neurofeedback Therapy and Hyperbaric Oxygen therapy. Also, Dr. Eustache is a relationship and parent coach dedicated to helping her patients live the healthy and prosperous life they've always dreamed of.
About Eustache Institute
Eustache Institute, established in 2009, by Dr. Elena Eustache, specializes in treating neurological disorders with Neurofeedback therapy, Hyperbaric Therapy, and Cognitive Behavior Therapy. The Eustache Institute also offers relationship and individual counseling. You can read more about the Eustache Institute by visiting www.EustacheInstitute.com.
Source: Eustache Institute